July 9, 2004

Direct to TRIXY intersection in a PA31, N35584.

TRIXY is just outside the Washington, DC Dulles Airport (IAD), on the JASEN4 STAR.

Had a tailwind in the descent, attempted to make 6000 feet by TRIXY.

Made 6000 feet and was indicating 210 knots. Turbulence caused a little blur.

This is the highest groundspeed I have obtained in a PA31.

"GPS limited to VFR use only" because it has not yet been flight tested for approaches.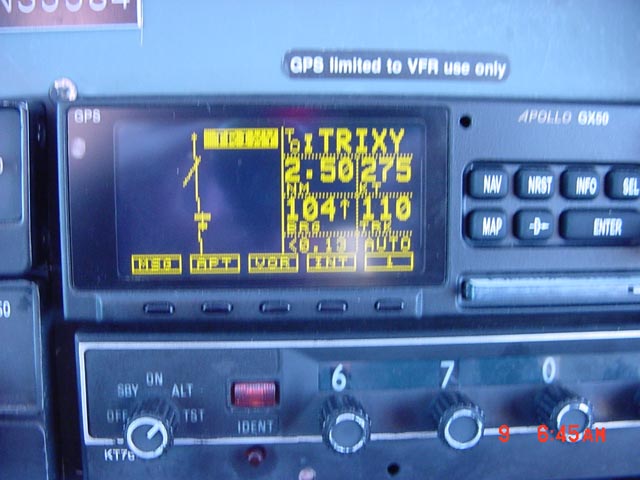 Back to the Picture Index . . .