November 18, 2008

Pictures from MDSD: Las Americas International Airport, Santo Domingo, Dominican Republic

Description/caption of each picture is immediately below the picture.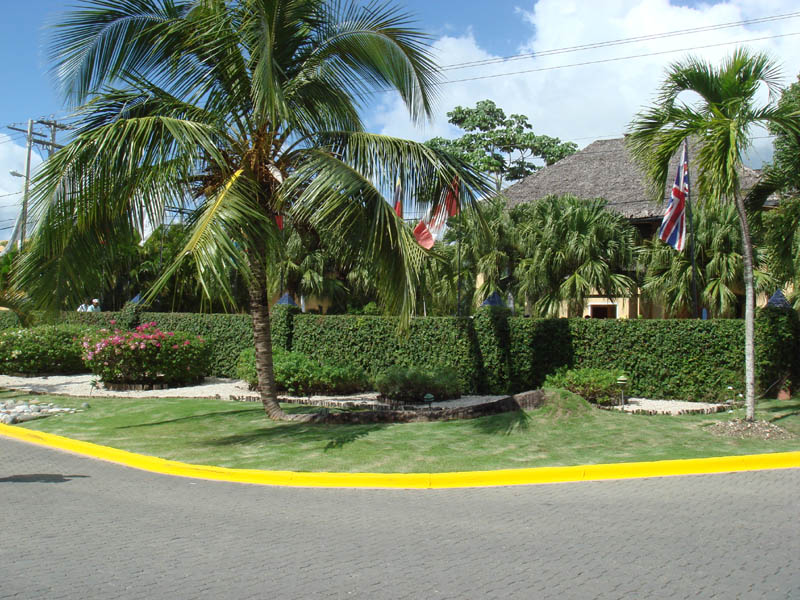 Strange palm tree. It was growing parallel to the ground at the Hotel Hamaca Oasis.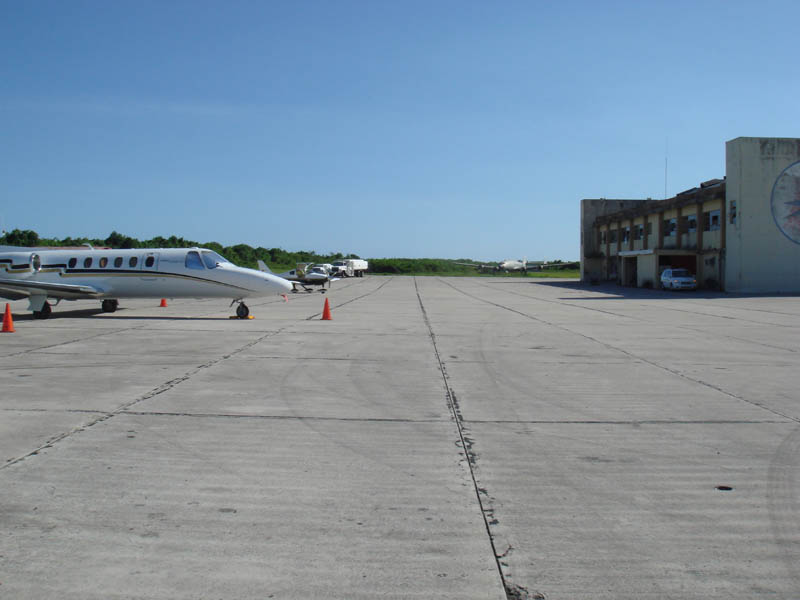 Looking south while at the MDSD airport. Lockheed Constellation in the distance in the boneyard.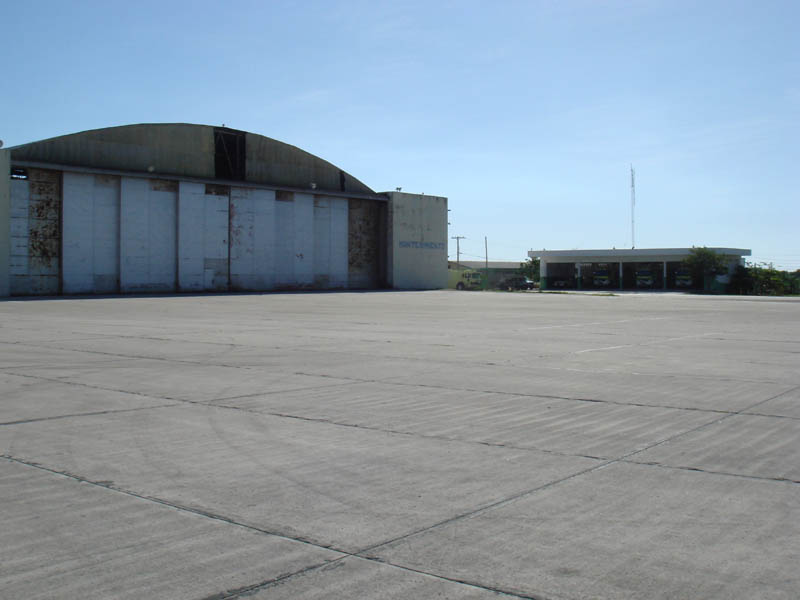 Looking southwest.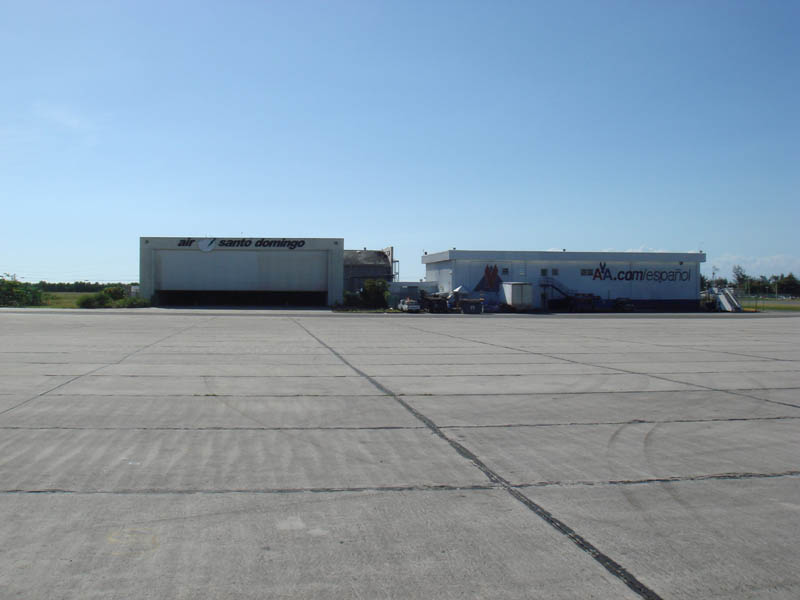 West.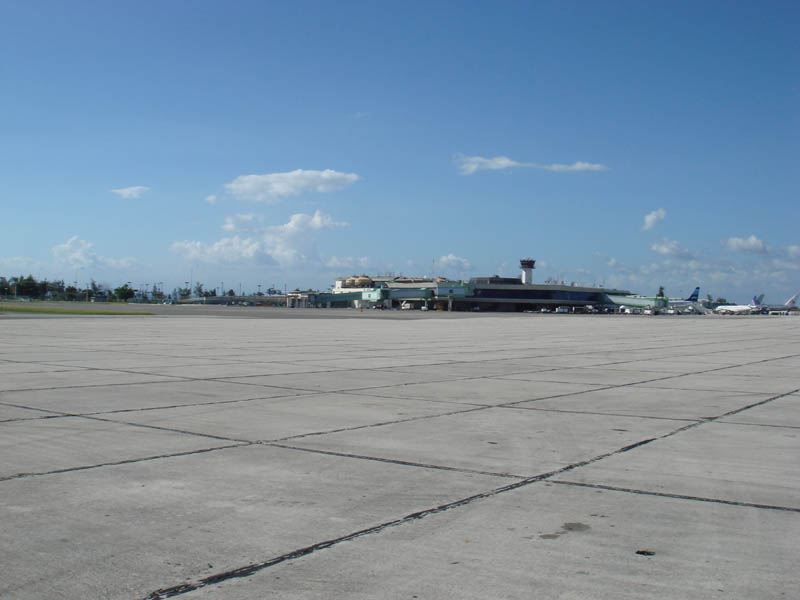 Northwest. The terminal building.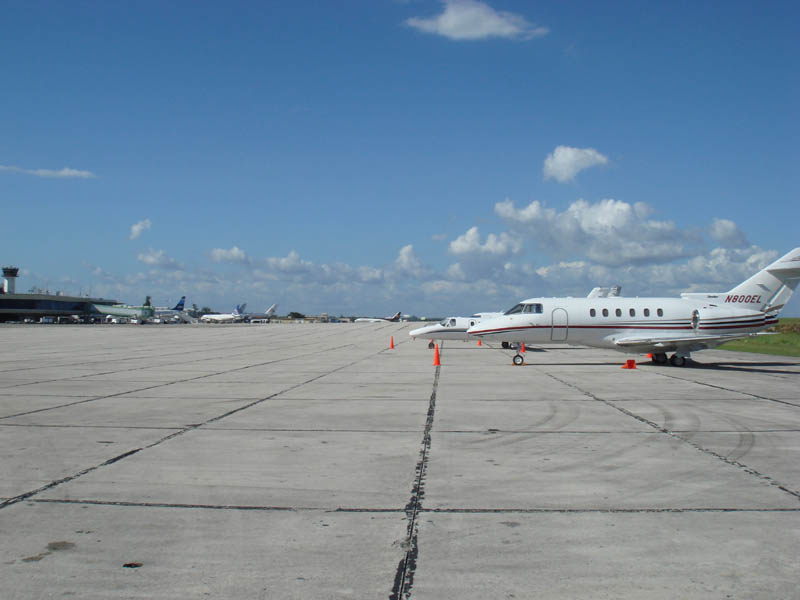 North.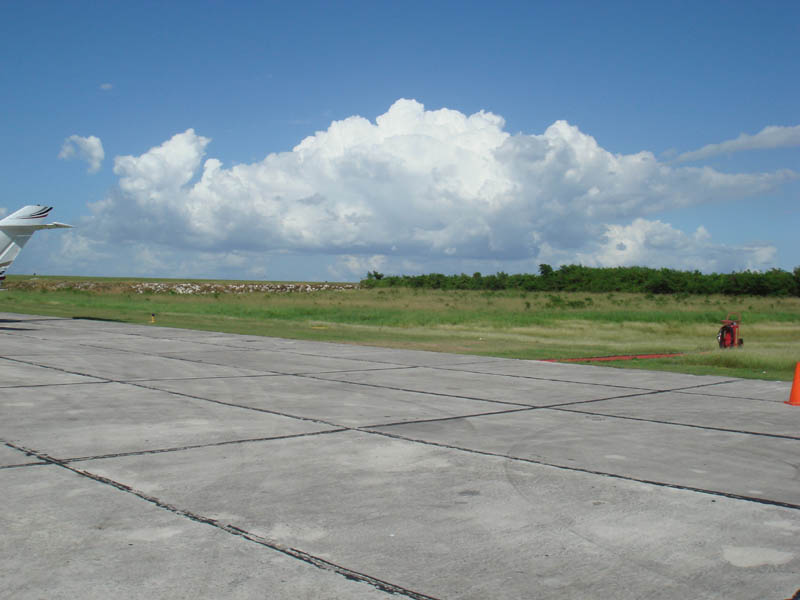 Northeast. Nothing except trees east and southeast.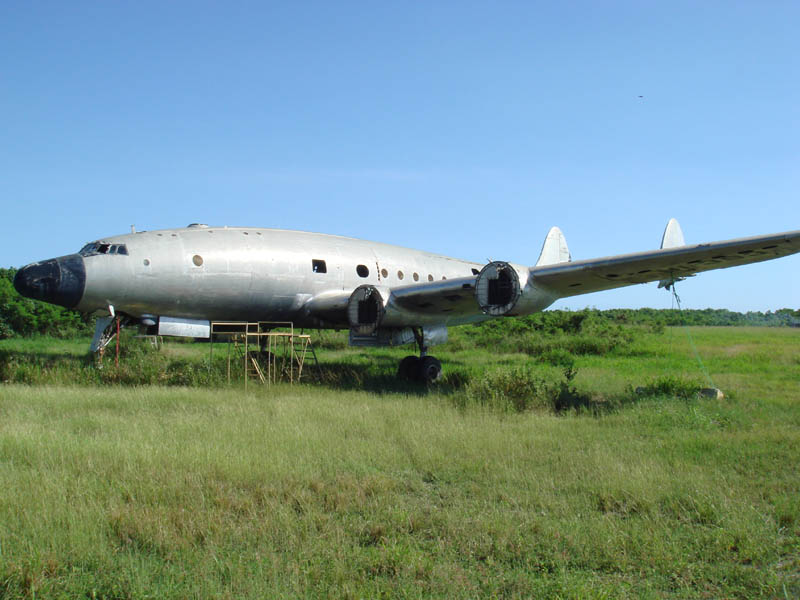 MDSD boneyard pictures. Here's an old Constellation--gutted and robbed of parts. Possibly going to be restored.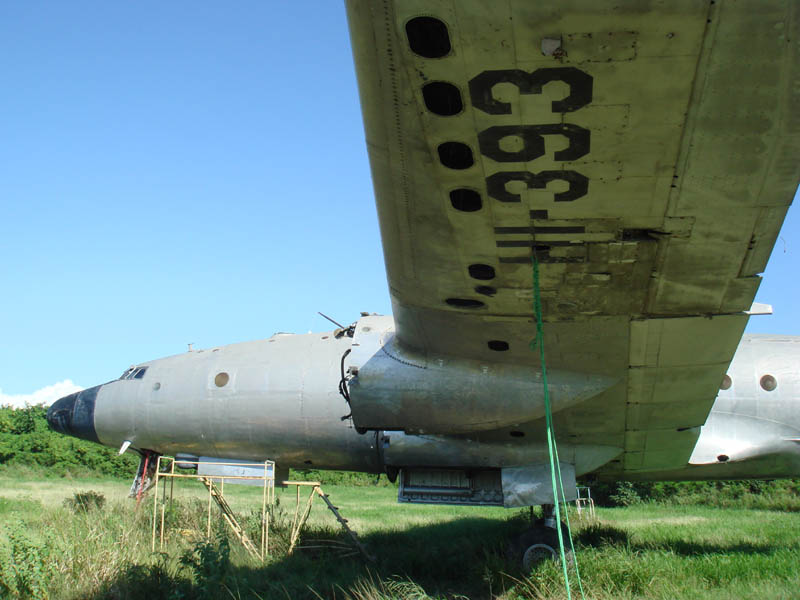 The registration of the Constellation: HI-393.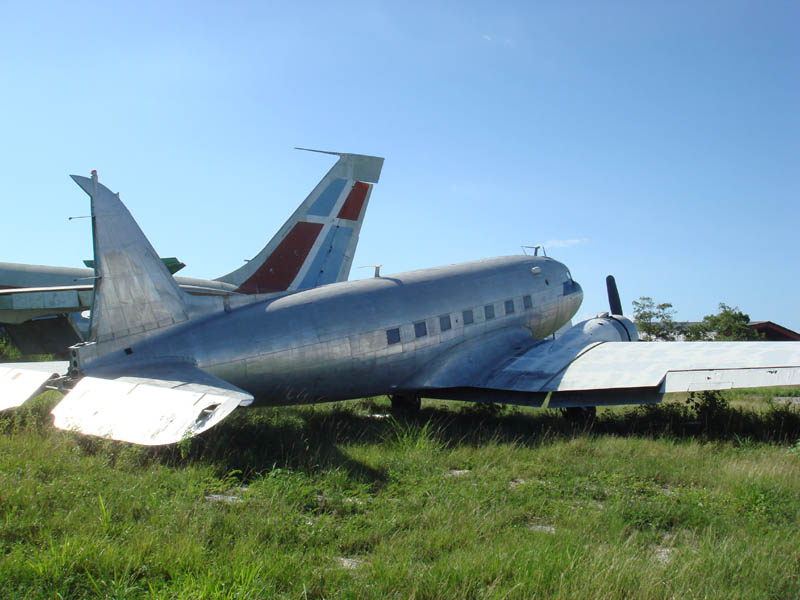 A DC-3 with nearly all of its parts.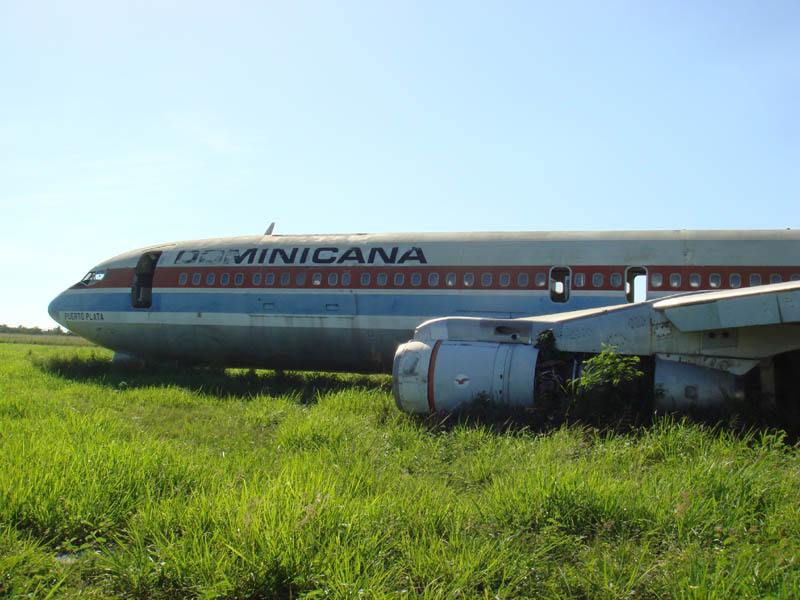 Dominicana Airlines Boeing 707.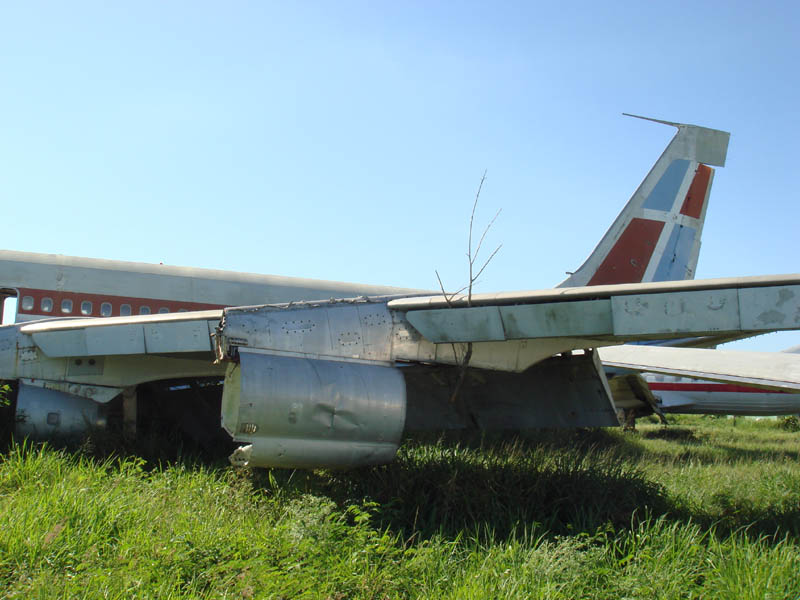 The 707 in pretty bad shape, also gutted and robbed of parts (note the missing #1 engine and tree branch that had grown through the Krueger flaps).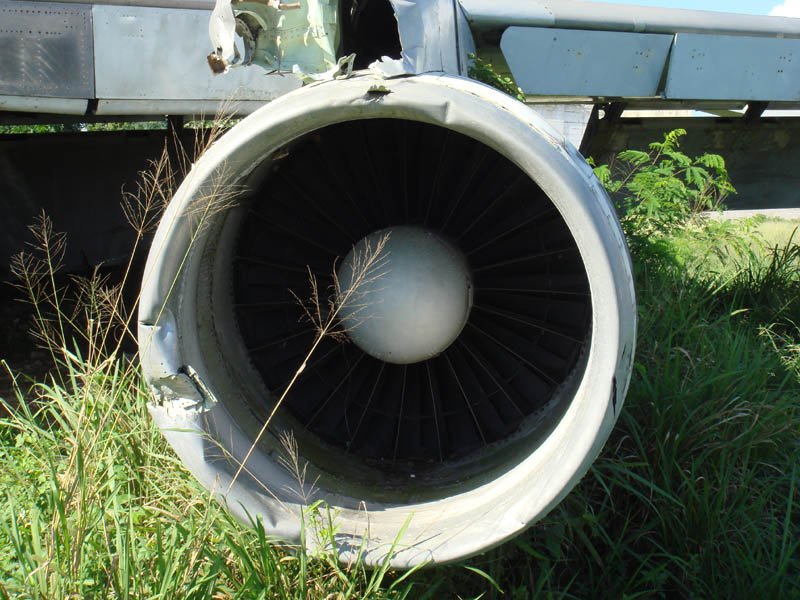 This engine is still hanging on the 707. Looks like it suffered some damage, probably hurricane-related.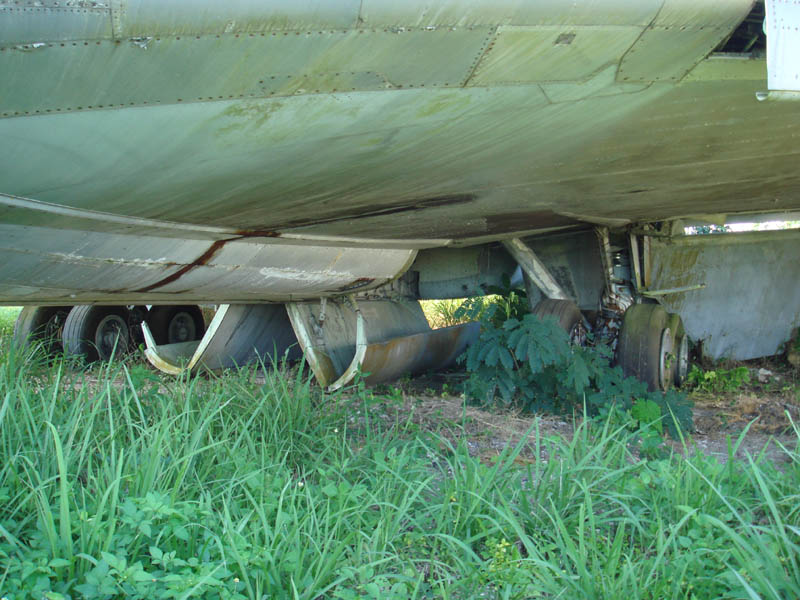 The undercarriage of the 707 and gear doors. Could use some nitrogen in those struts.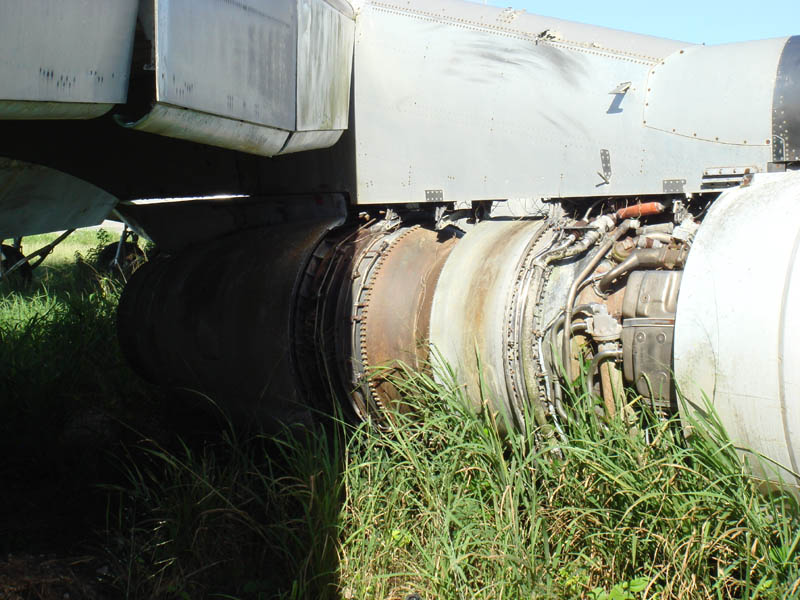 Number 2 engine on the 707, this time, of the area aft of the inlet.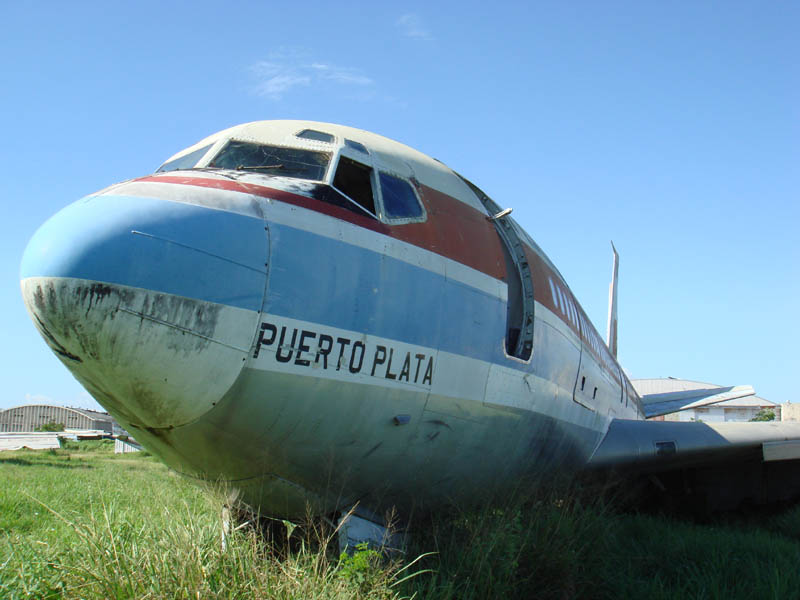 Nose of the 707, "Puerto Plata" was its name.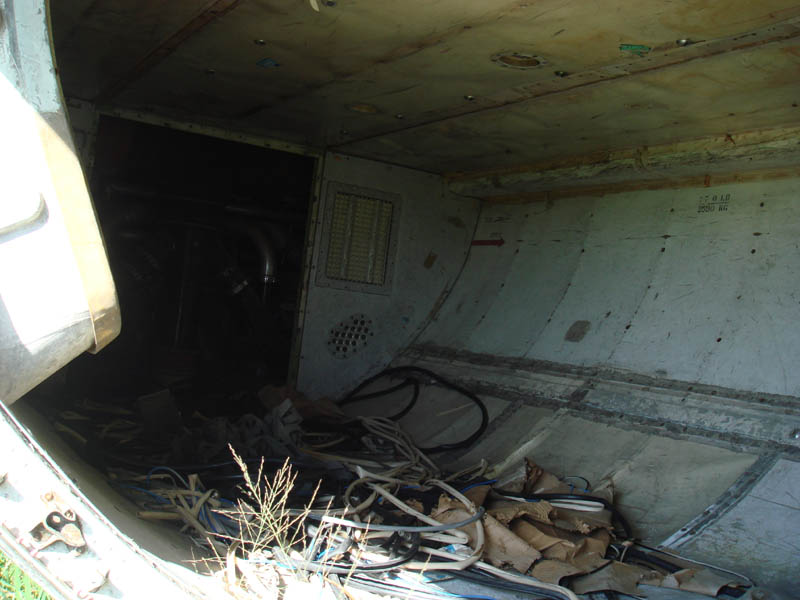 Forward cargo hold on the 707, looking aft. Lots of bees living in these old airplanes.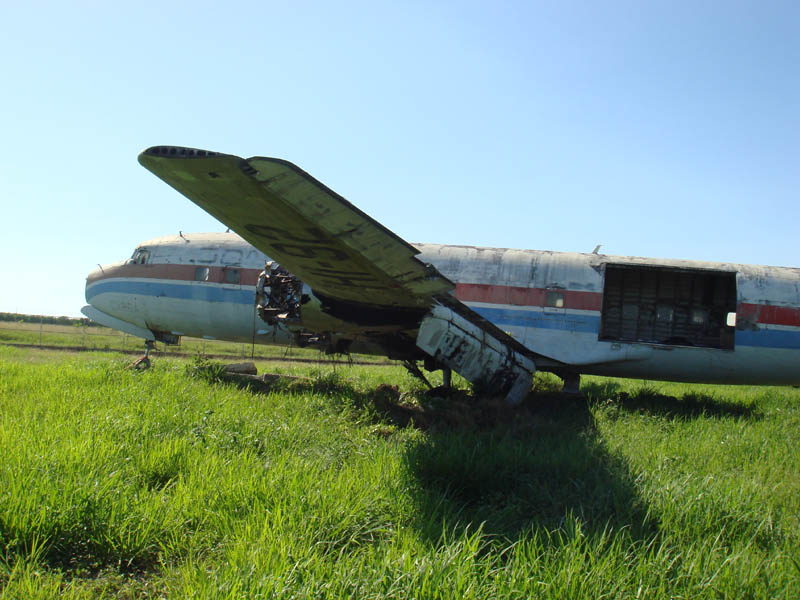 DC-6 in pretty bad shape. Colors of Dominicana Cargo. Registration: HI-92.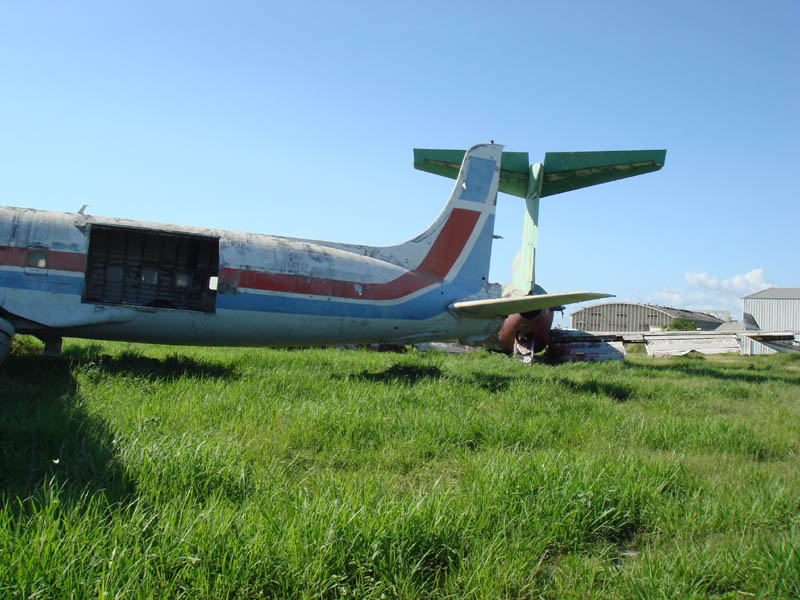 DC-6 again, of the tail section.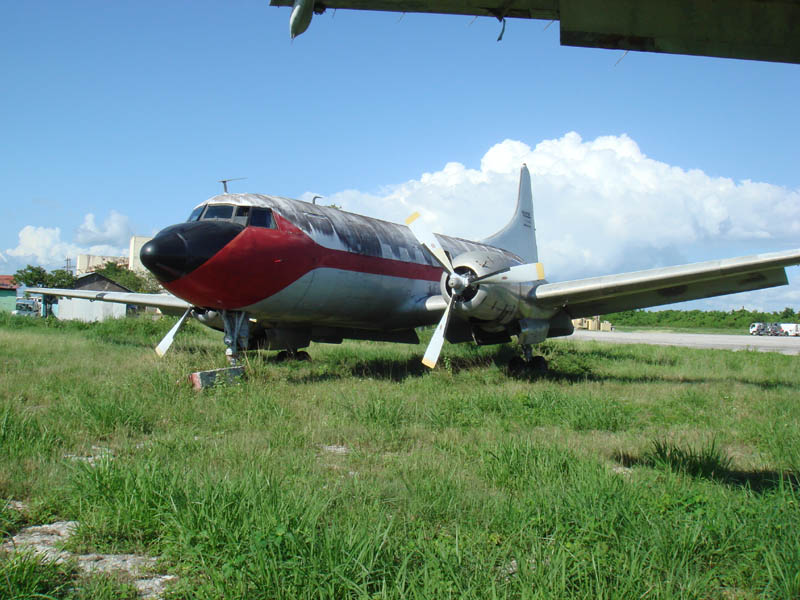 Convair with Cuban registration CU-C298 (N94CF?). Looks like it may be flyable (no robbed parts).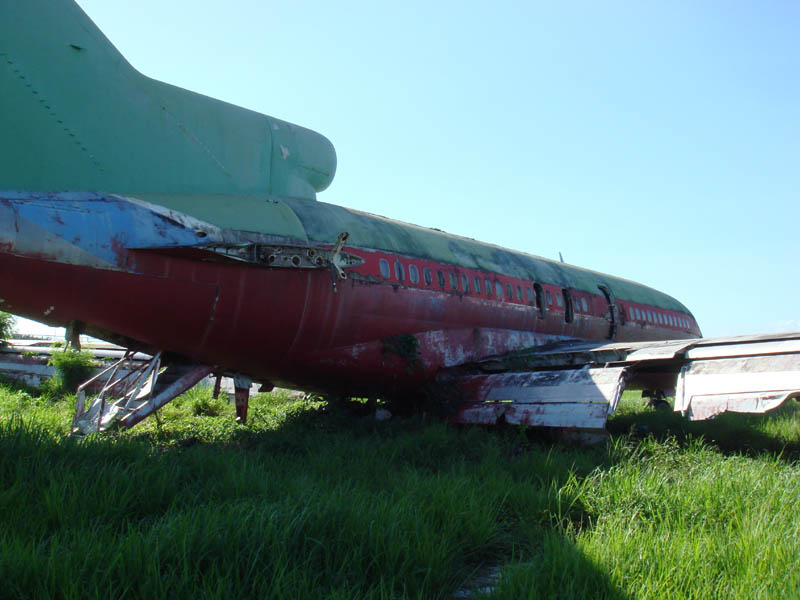 Boeing 727 in the boneyard. Pretty rough, lots of bees. Probably been there a long time. No registration number visable.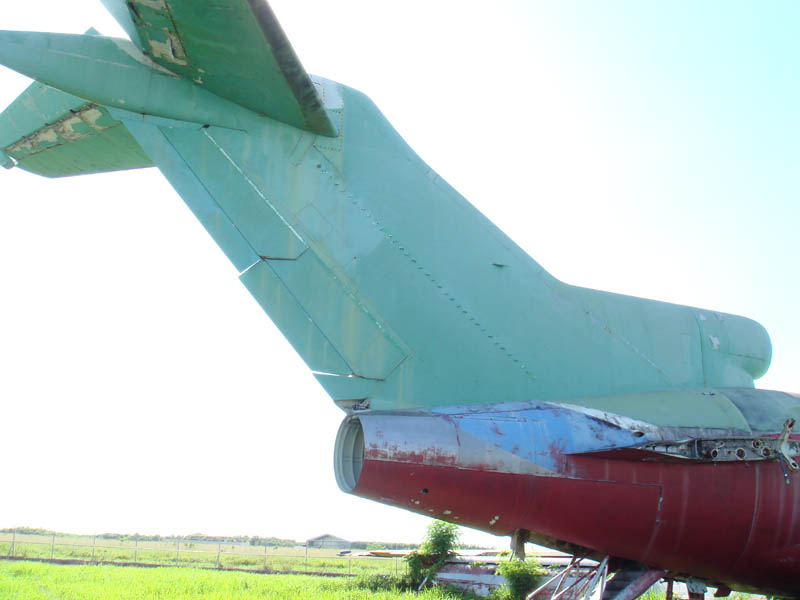 Tail of the 727.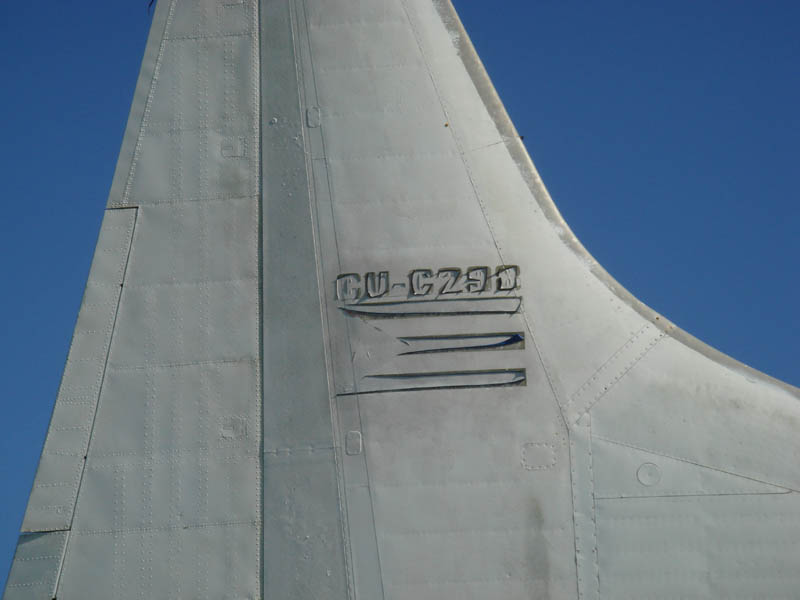 Tail of the DC-6. Registration numbers/letters peeling off due to excessive sunbathing. Cuban flag outline visible. Registration CU-C298. Someone on the internet says this is also registration N94CF (probably bought as parts and brought onto the US Registry).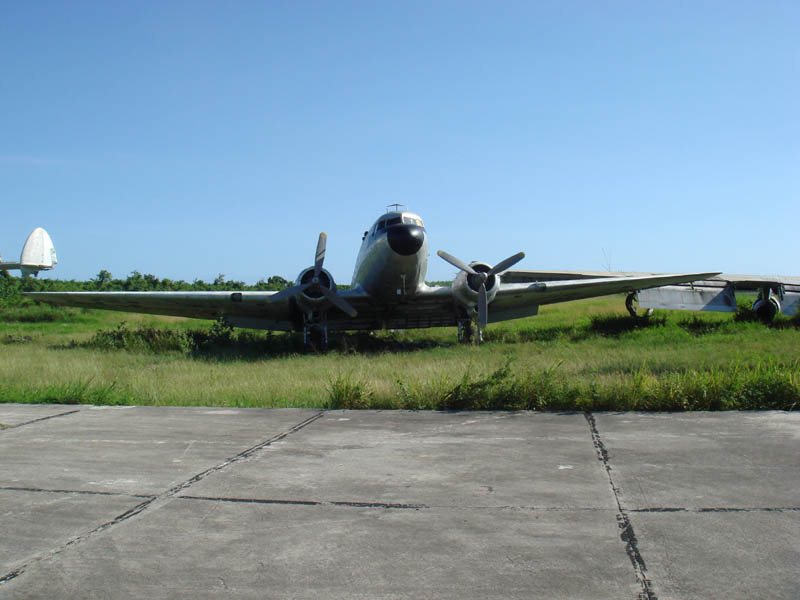 Same DC-3. It may be flyable.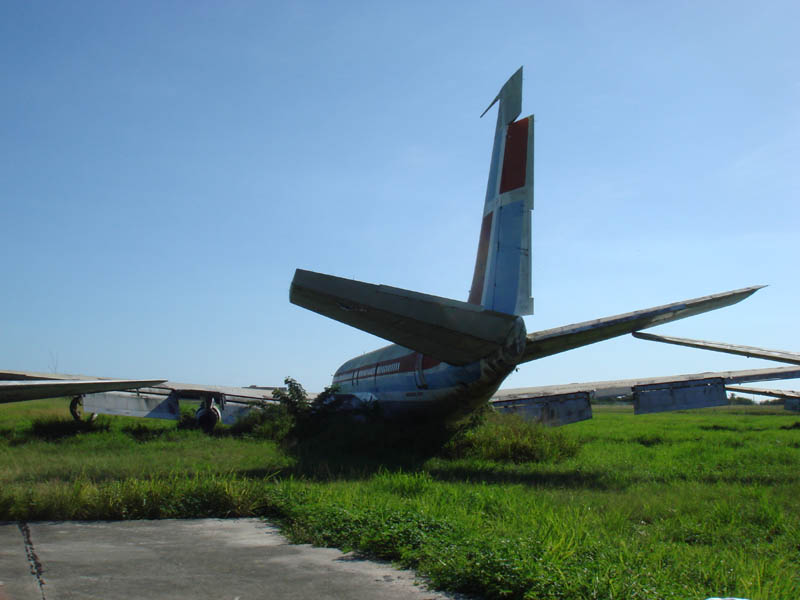 Tail of the B707. Quite a jungle growing under it.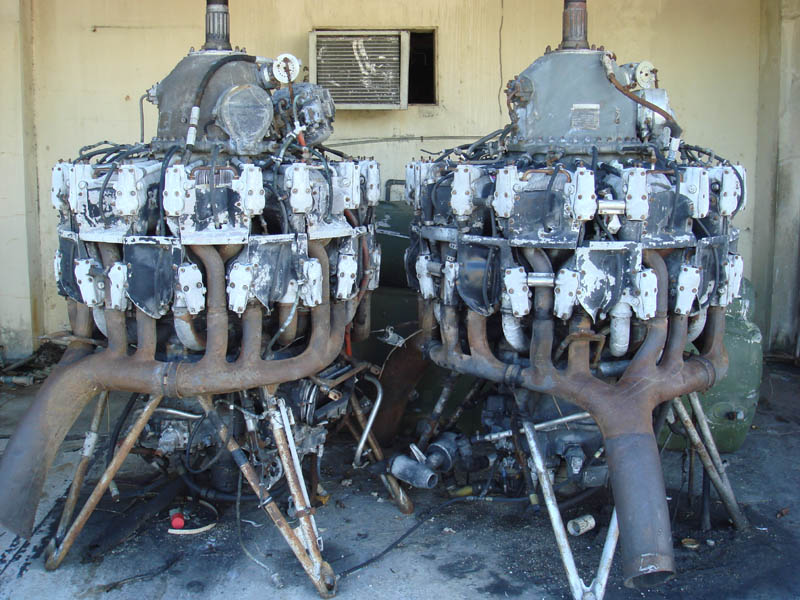 Some radial engines found in a shade hangar.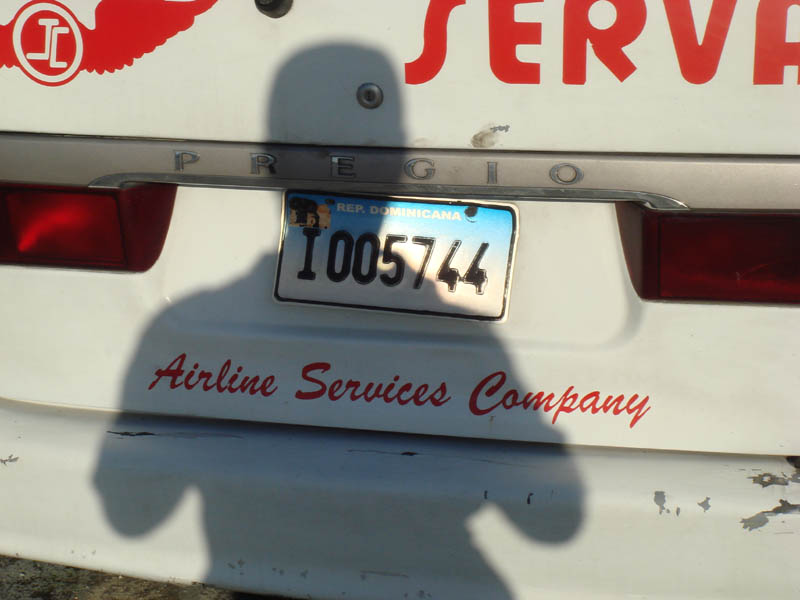 Yes, in the Dominican Republic.


Back to the Picture Index . . .