October 14, 2006.

San Jose, Costa Rica.

Description/caption of each picture is immediately below the picture.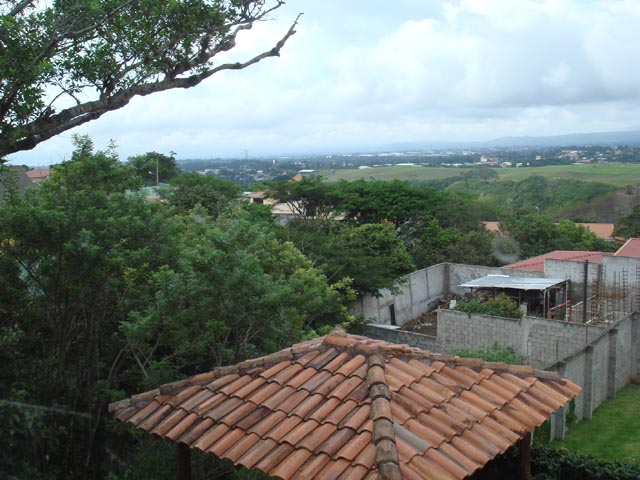 One of three views from my friend's bedroom window. The San Jose International Airport is in the distance. Facing northwest.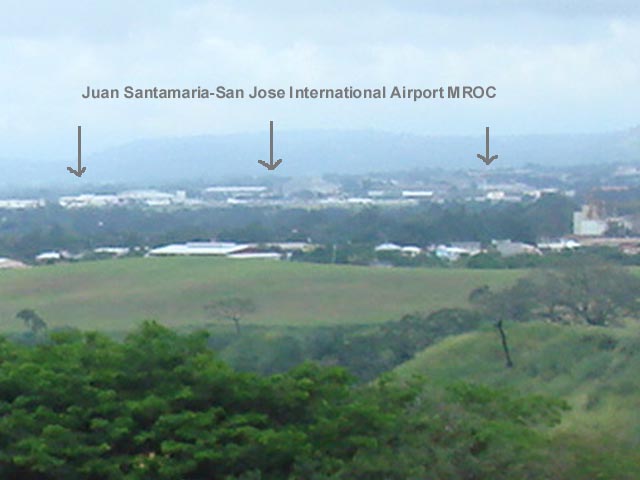 Zoomed in on the San Jose International Airport.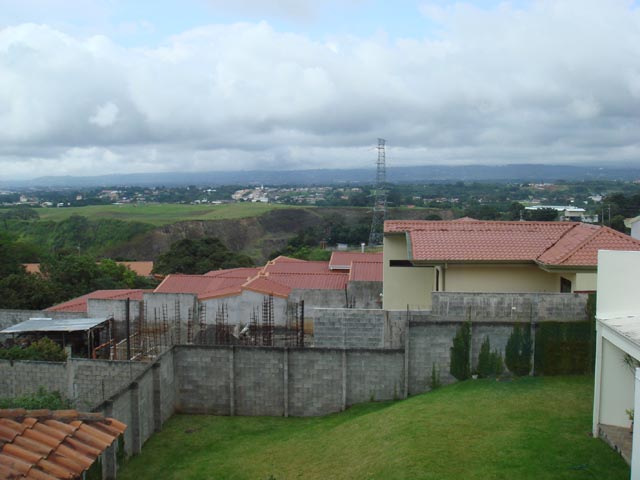 View #2 of 3. It is difficult to see it, but if you remember when I stayed at the San Jose Marriott back on July 1, 2006, you would see that Marriott hotel in the distance of this picture. Facing due north.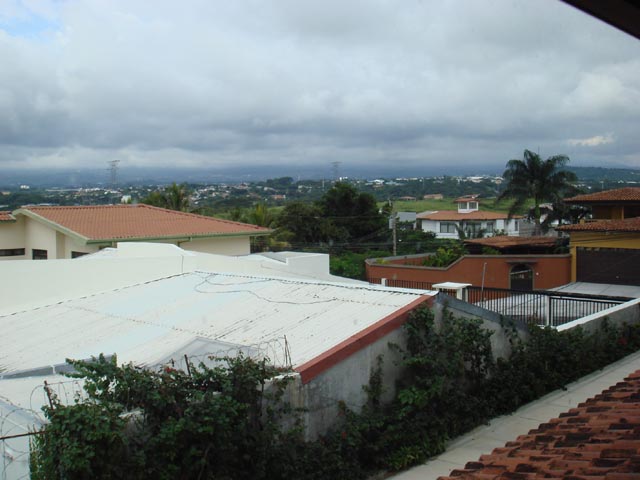 View #3 of 3. Facing northeast.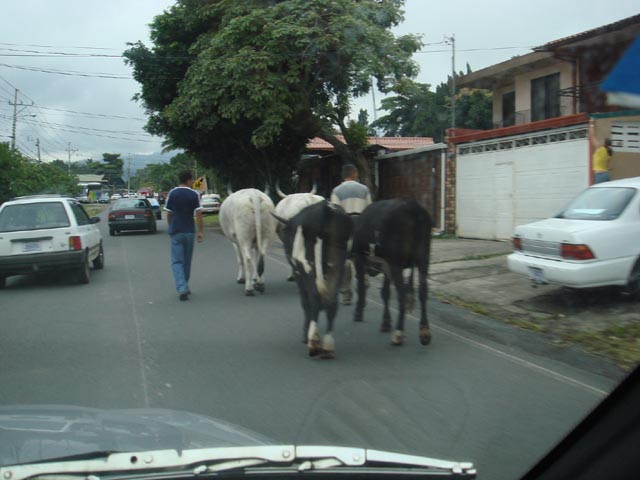 Two gentlemen driving oxen down the road. The ownership of oxen has become a renewed social status symbol, in the past and once again now, in Costa Rica. I did not realize it at the time, as I was in a moving vehicle, but looking at this picture has me wondering what these two gentlemen are looking at to their right. Ahhh, they too cannot resist the temptation to watch a woman do work!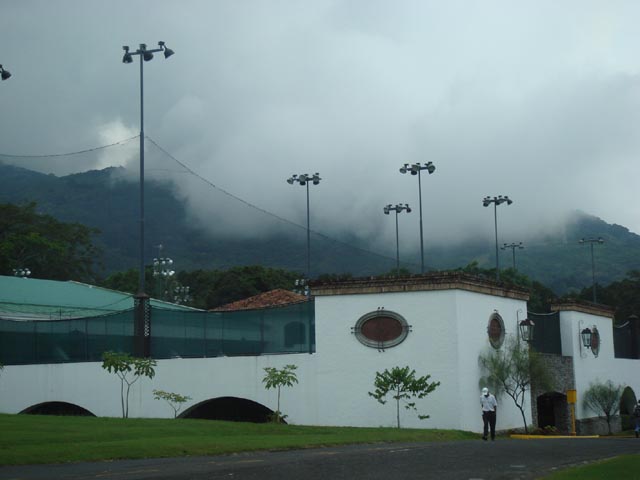 Clouds rolling down a hill overlooking the San Jose Country Club.

Back to the Picture Index . . .