August 9, 2006.

In Panama, atop the hill overlooking the Pacific entrance of the Canal and later, Playa Veracruz.

Description/caption of each picture is immediately below the picture.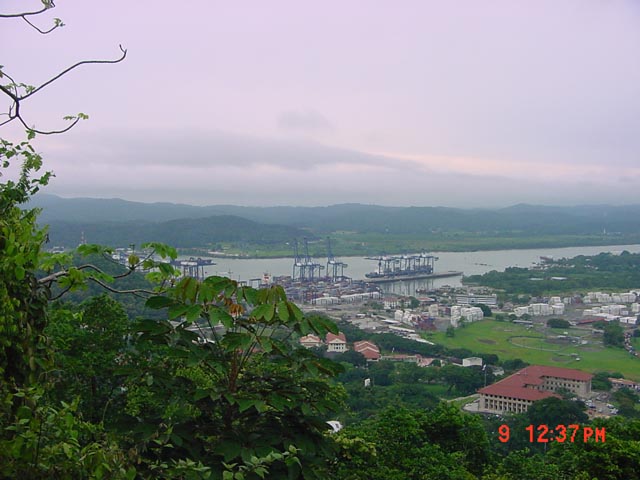 Looking at the Canal (left side part 1 of 2). The Canal Administration building is at the bottom right of this picture.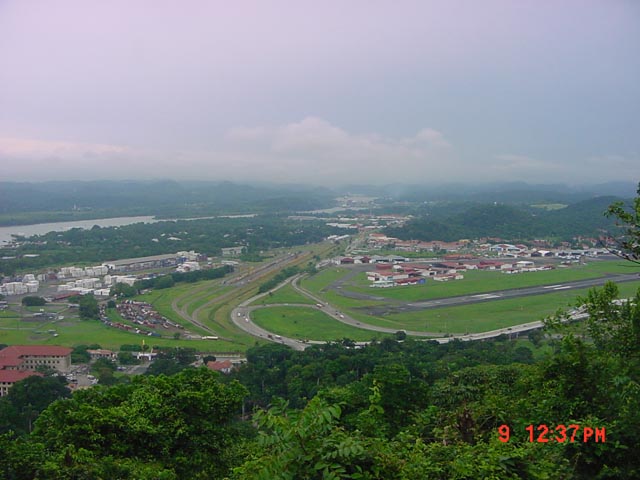 Looking at the Canal (right side part 2 of 2). That is the MPMG: Marcos Gelabert/Albrook airport on the far right.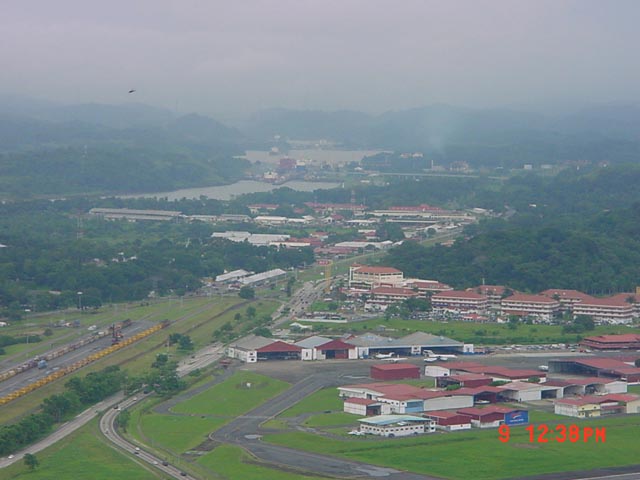 In the distance, the Miraflores Locks. Even further beyond the Miraflores Locks, are the Pedro Miguel Locks. Unfortunately, the visibility is not so great (due to a rainshower), however, you would have been able to see the Centennial Bridge in this same shot (further beyond the Pedro Miguel Locks).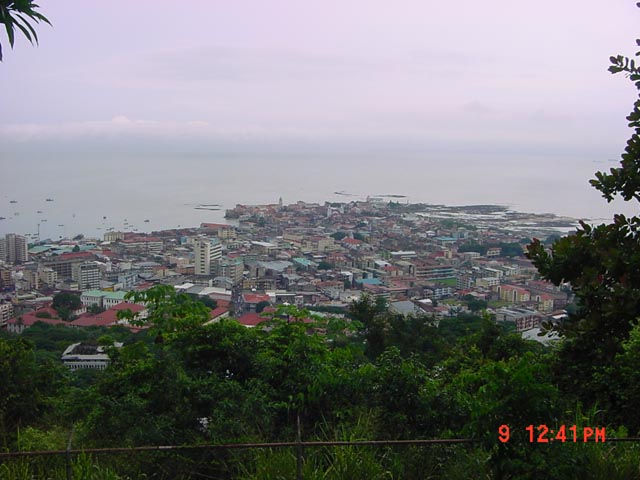 Overlooking Santa Ana, Panama City, Panama. Presidential Palace and Noriega's mansion on the water in the distance.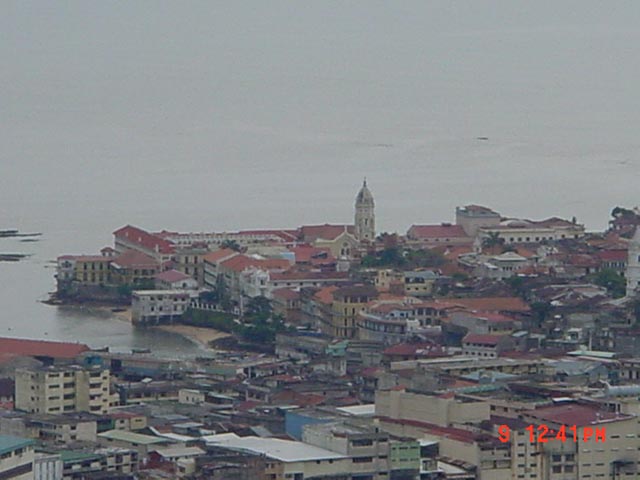 Zoomed in on the Presidential Palace (left of the belltower), south of Santa Ana.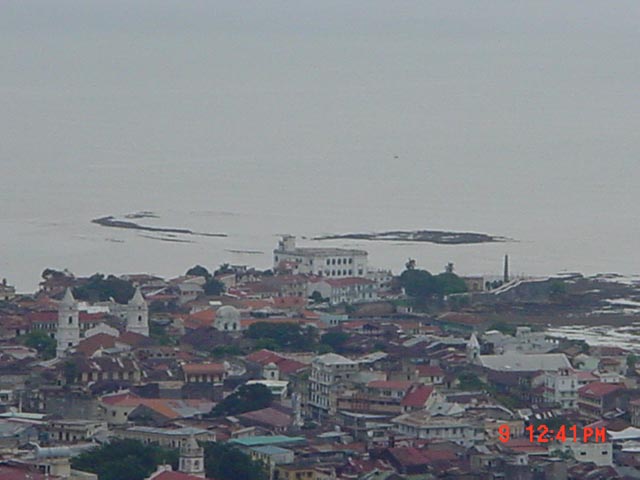 Zoomed in on Noriega's old mansion, the square white building on the water, southwest of the Presidential Palace (vacated and bombed out).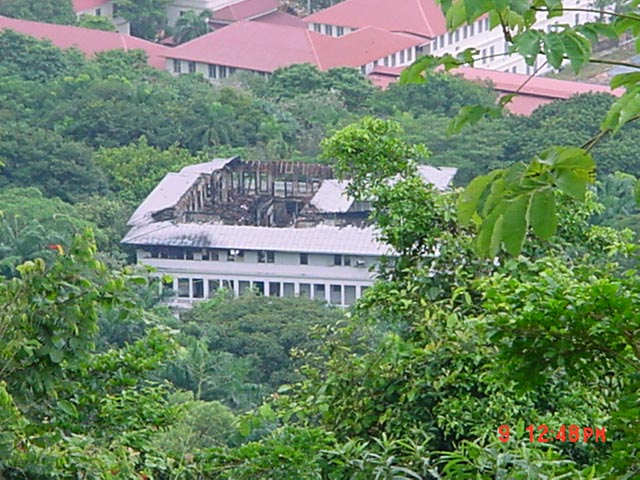 I am not too sure what this building is, but it is at the bottom of the hill and needs some work (more info will be posted if I find out soon).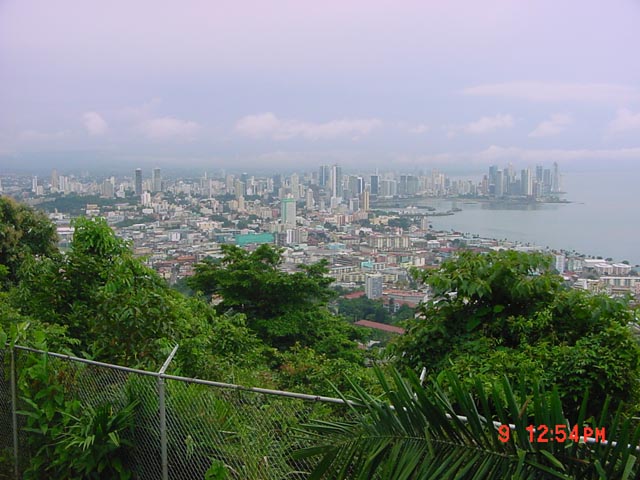 Downtown Panama City, Panama from atop the hill.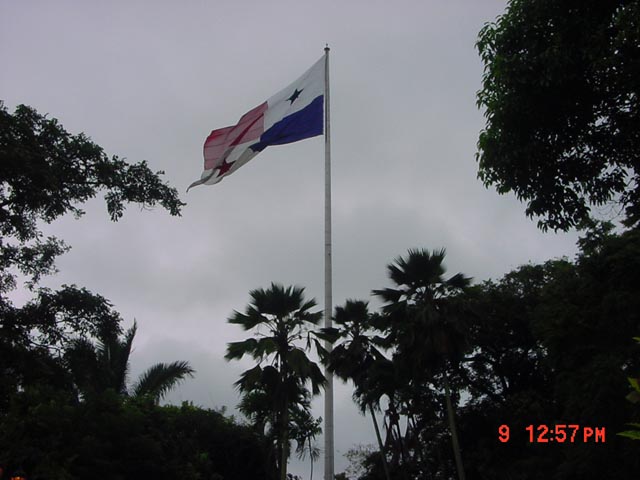 The huge flag that is continuously flying overhead the hill.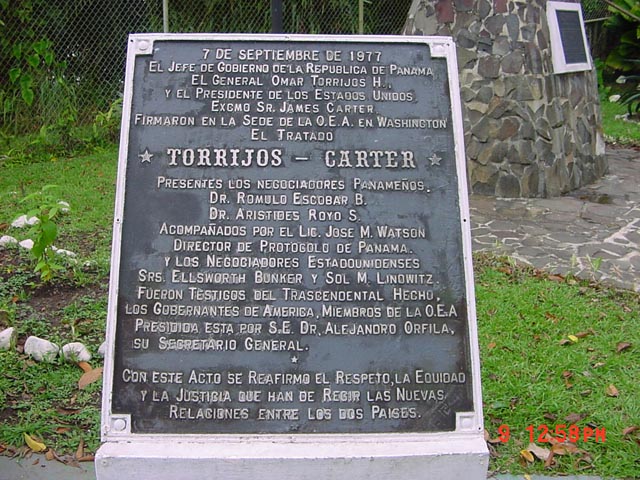 A marker on top of the hill, basically saying that on 9/7/1977, President Carter and General Torrijos signed a treaty that would turn control of the Canal over to Panama in 1999.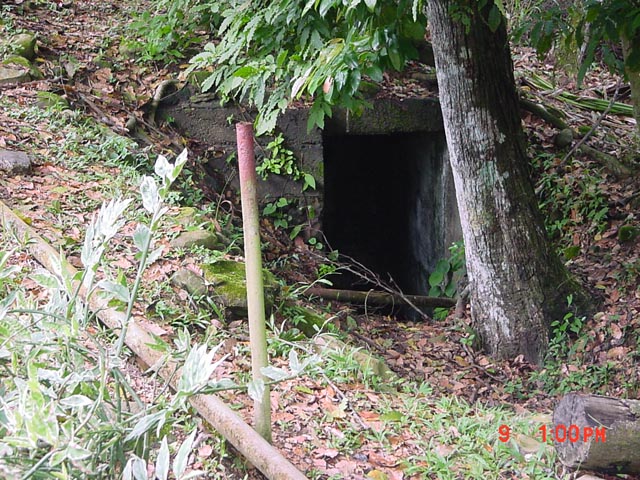 A bunker on top of the hill. The Canal was built by the U.S., maintained by the U.S. military, why not have a bunker in case of "problems."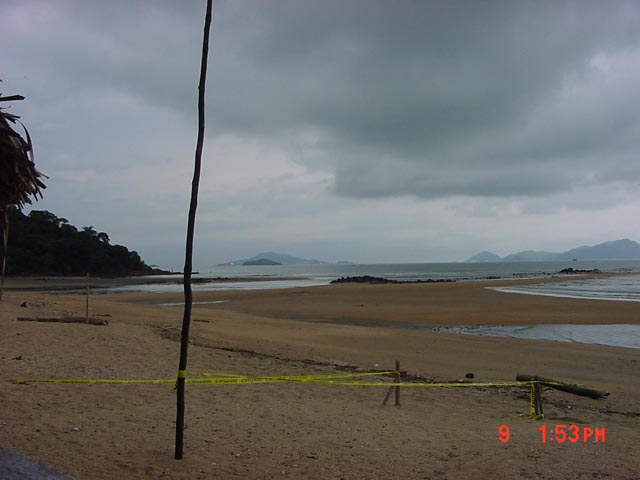 Playa Veracruz, from the beachside restaurant "Kari Mar" looking east (part 1 of 3).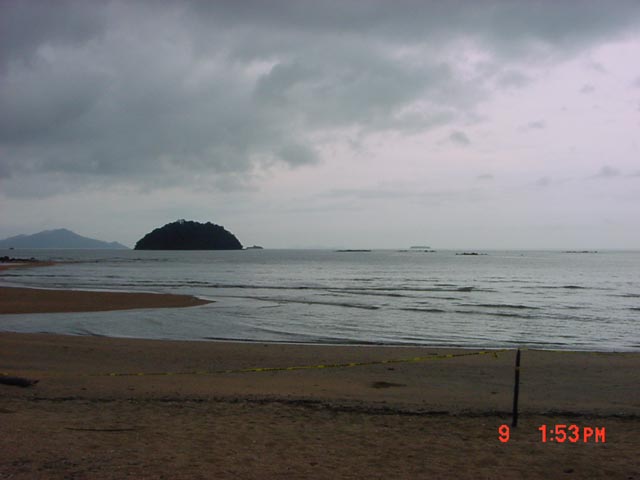 Playa Veracruz, looking south (part 2 of 3).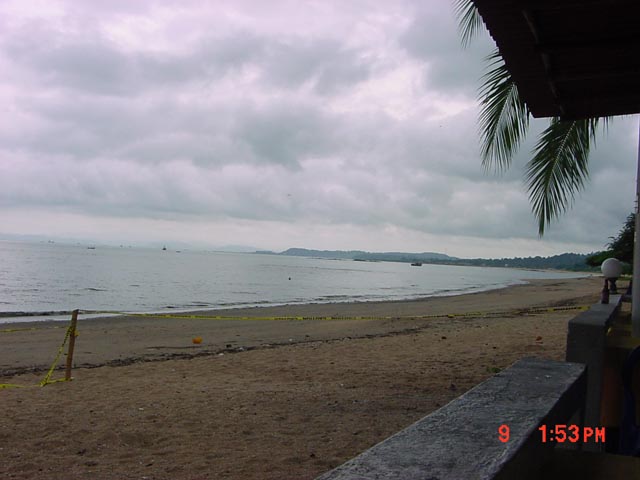 Playa Veracruz, looking west (part 3 of 3).

Back to the Picture Index . . .