July 23, 2006.

Pictures taken at the Panama Canal Miraflores Locks--the southernmost set of raising/lowering locks on the Canal, closest to the Pacific Ocean, and of a few other places nearby the Canal in Panama City, Panama.

Description/caption of each picture is immediately below the picture.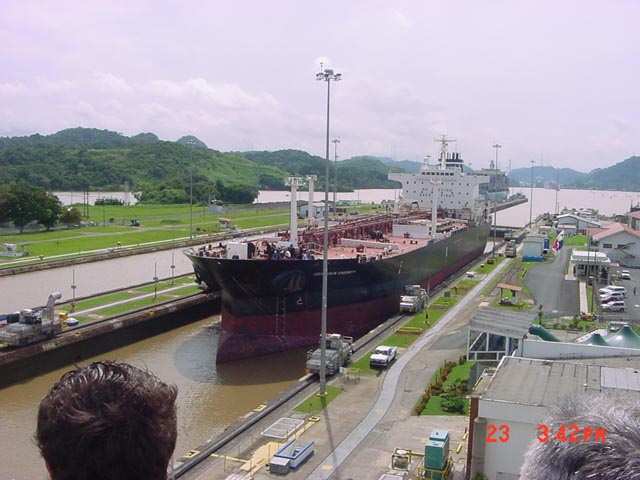 Ship "Seabulk Energy." Port of call "Port Everglades, Florida" (Fort Lauderdale). First ship to go through the Canal, southbound, on this afternoon day. The lock is beginning to lower the ship.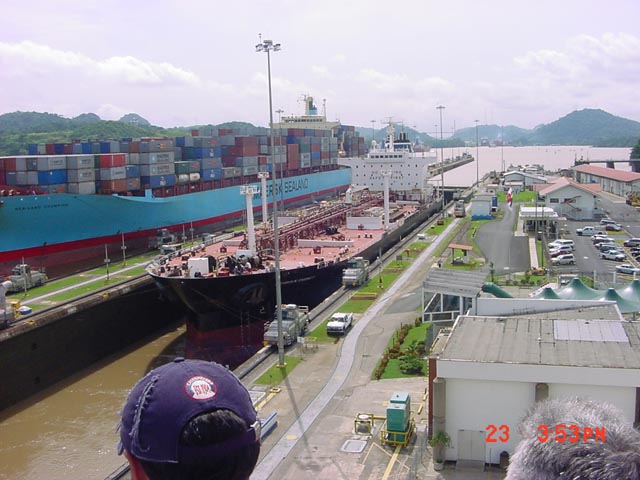 "Seabulk Energy" is at the lowest level for that lock and is about to move forward into next lock for its last lowering. The ship in the background is a "Panamax" vessel, meaning, the maximum size ship that is allowed to transit the Canal. Jay is now famous (his head is in the lower right corner).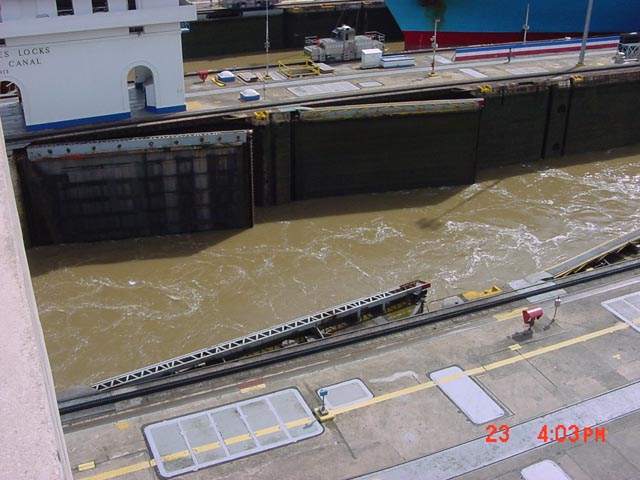 The double lock doors are open fully. The ship has passed through under its own power, as evidenced by the water's turbidity.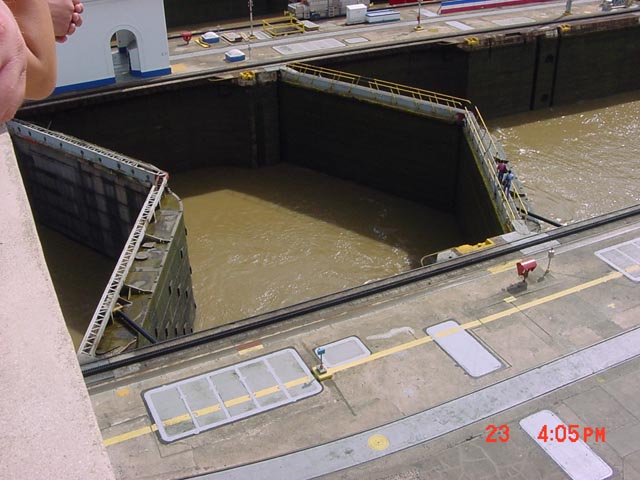 The double lock doors when fully closed. The lock on the right is beginning to fill with water for the next ship.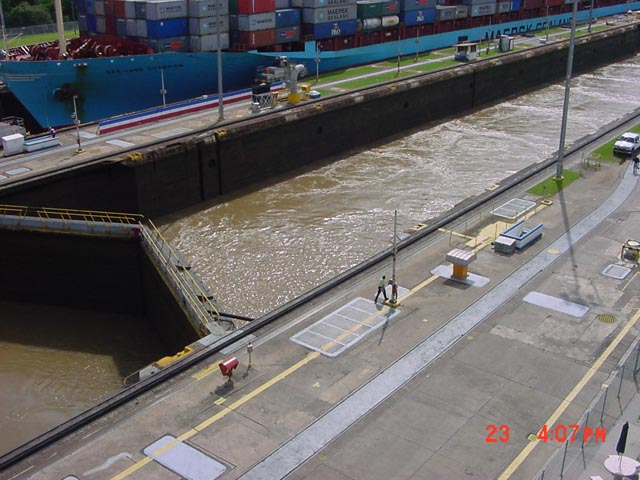 Lock is about half full of water and still filling (about 7-10 minutes to fully fill or drain).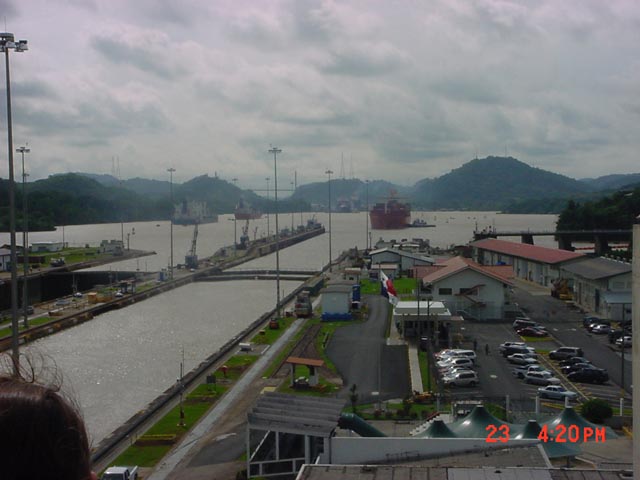 The next ship is approaching the Miraflores Locks for lowering.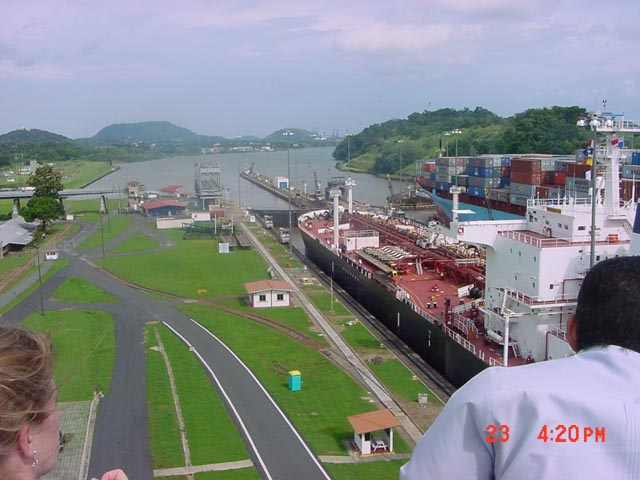 Final lowering of "Seabulk Energy" to the level of the Pacific Ocean.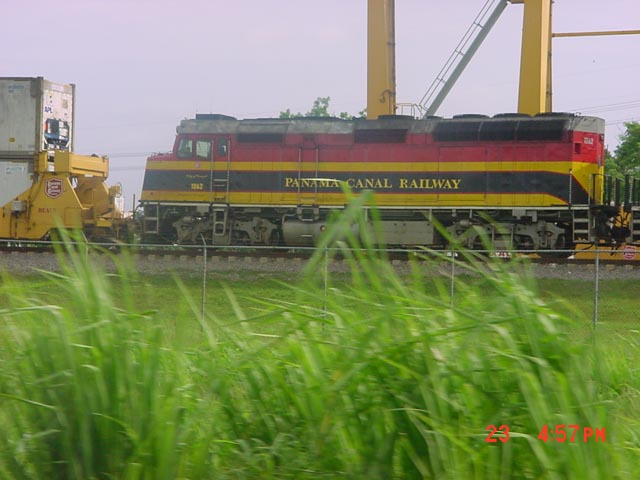 Picture of a Panama Canal Railway locomotive. Moves freight containers from and to each end of the Canal as an alternative to the cost of a ship traversing the Canal (about $100,000 to $200,000 one way).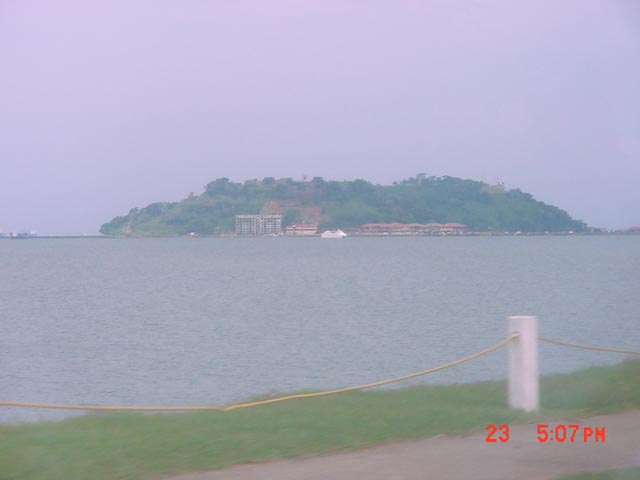 Amador Islands. Accessible by driving/walking on a causeway created by dumping excavated debris from Canal construction efforts.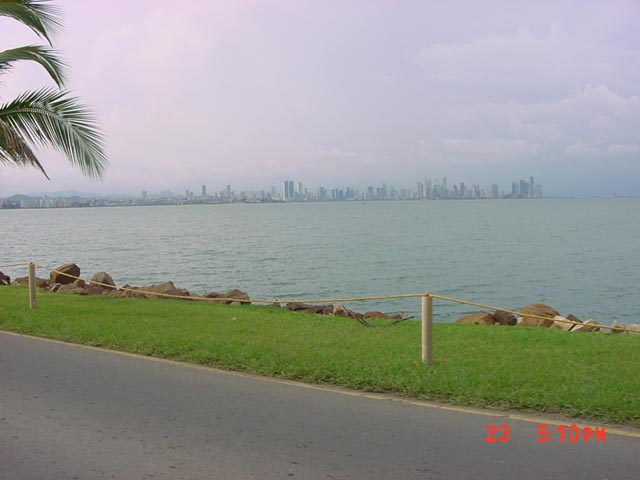 View of Panama City from the Amador Causeway.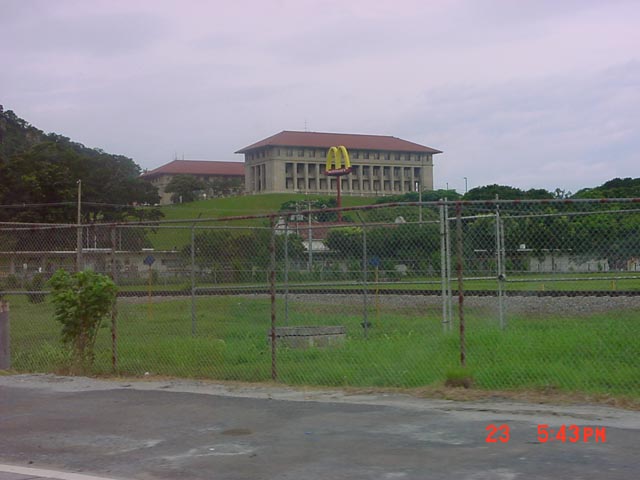 The building on top of the hill is the Panama Canal Administration.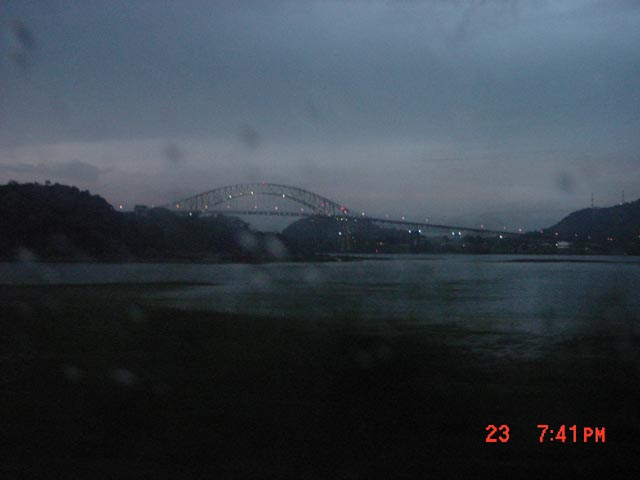 Picture of Puente de las Americas ("Bridge of the Americas"). Bridge crosses the Panama Canal at the Pacific Ocean entrance of the Canal.


Back to the Picture Index . . .