March 3 and March 4, 2007

Pictures on a trip from Panama to Chile to Argentina.

Description/caption of each picture is immediately below the picture.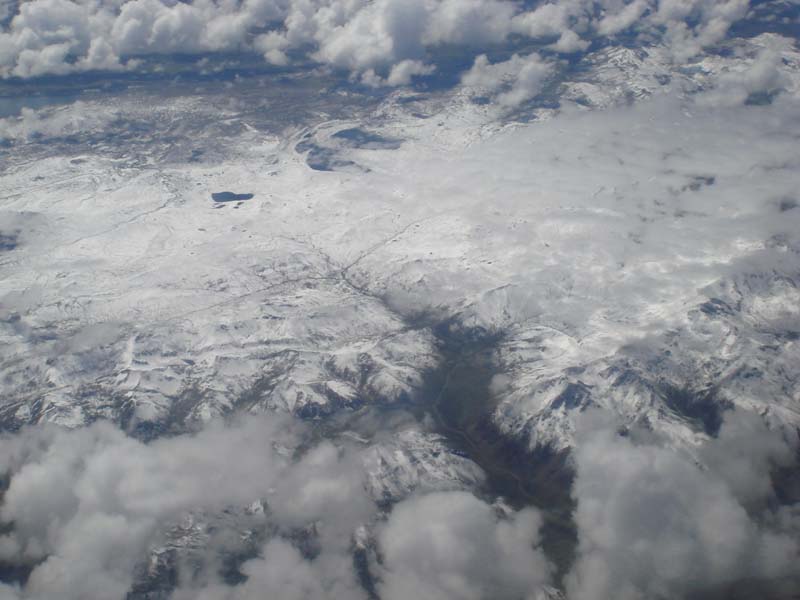 Snow-covered, 20000 to 23000 foot tall mountains in southern Peru.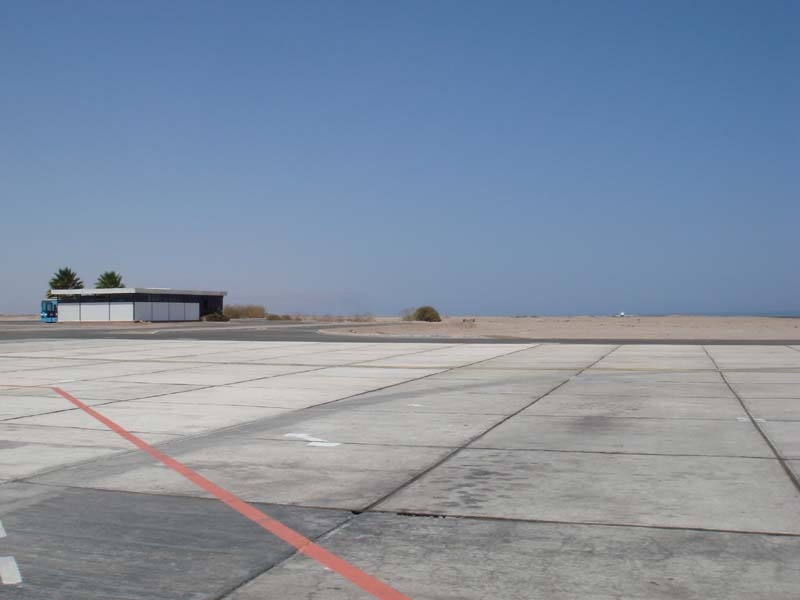 On the airport at Arica, Chile (SCAR), looking southwest. There has never been any recorded precipitation here.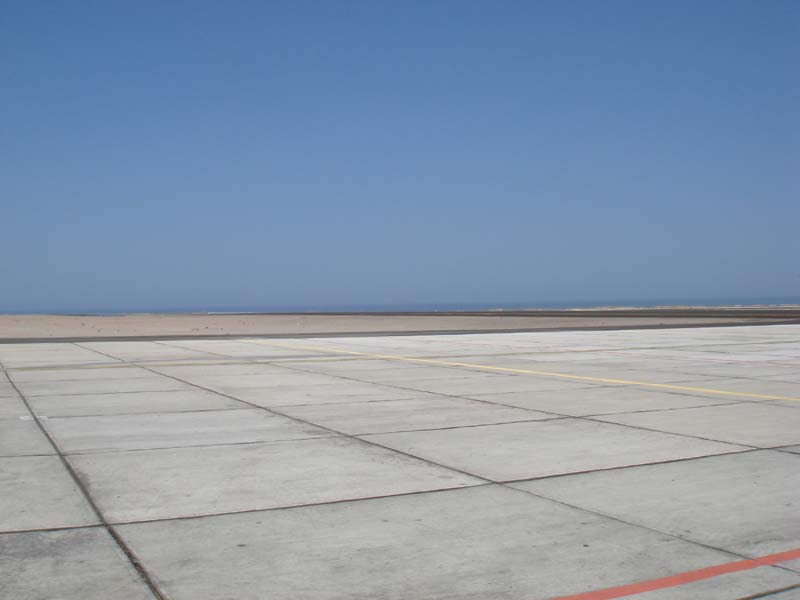 Arica, Chile looking west.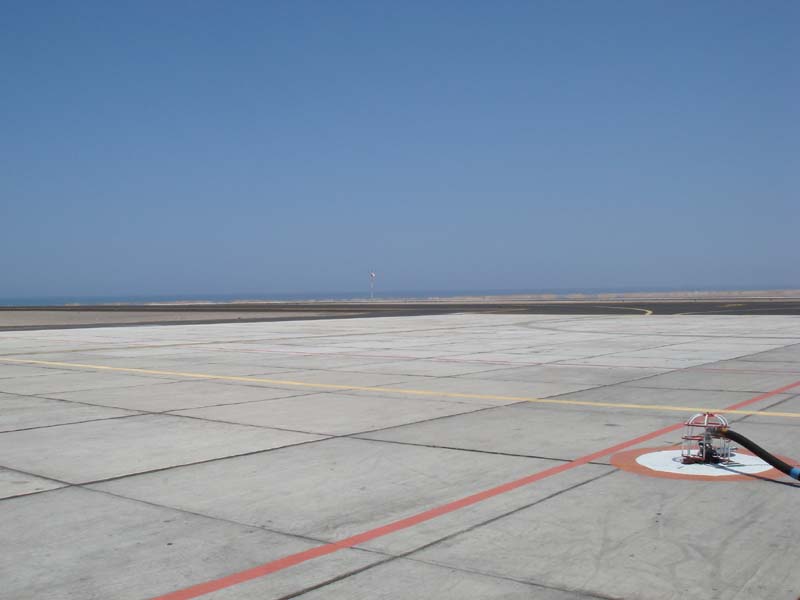 Arica, Chile looking northwest.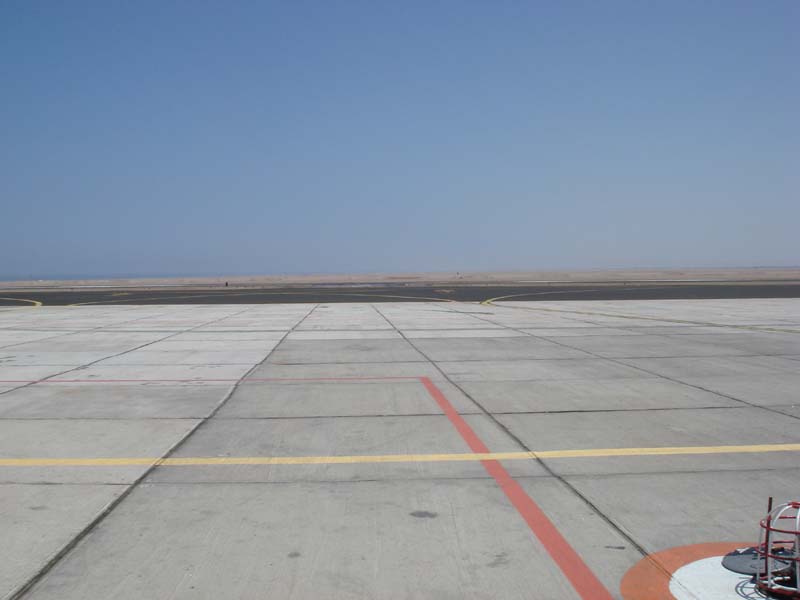 Arica, Chile looking north. This is the driest region of the world (northern Chile).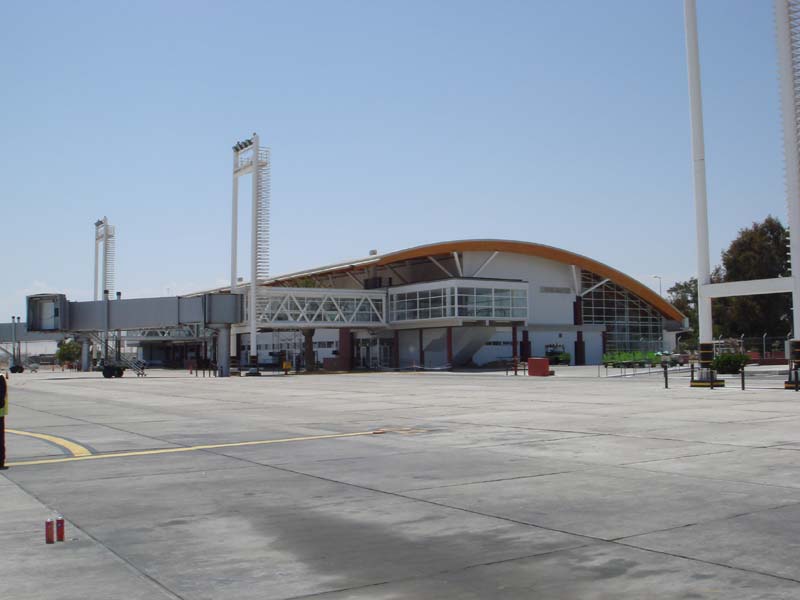 The airport terminal at Arica, Chile.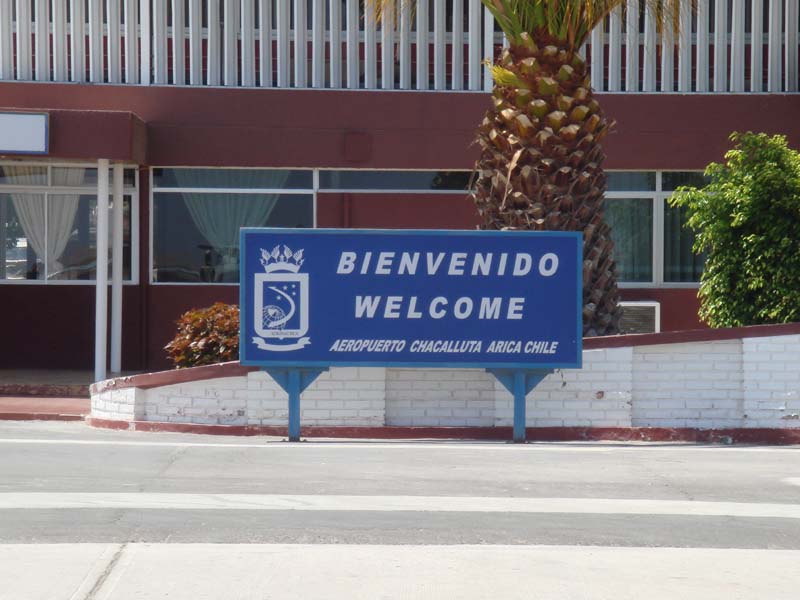 "Welcome to Chacalluta Airport, Arica, Chile."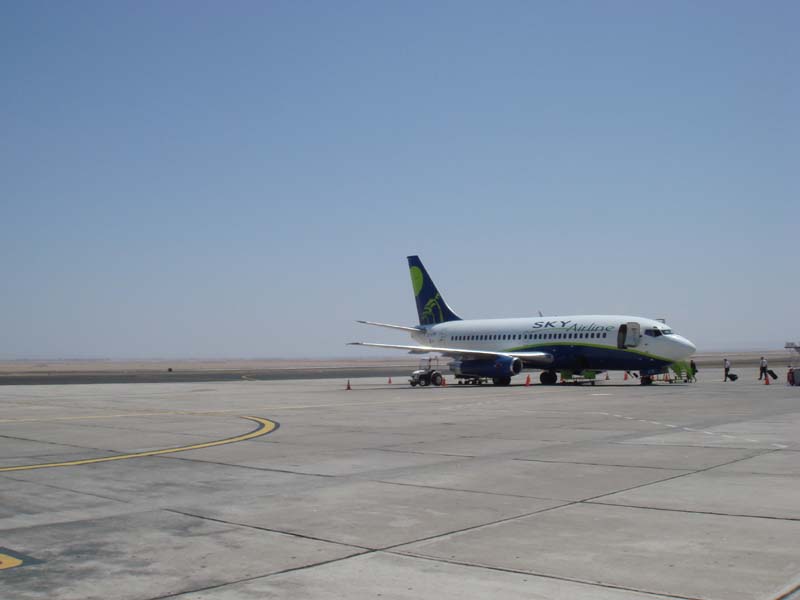 A Sky Airline 737-200 loading passengers.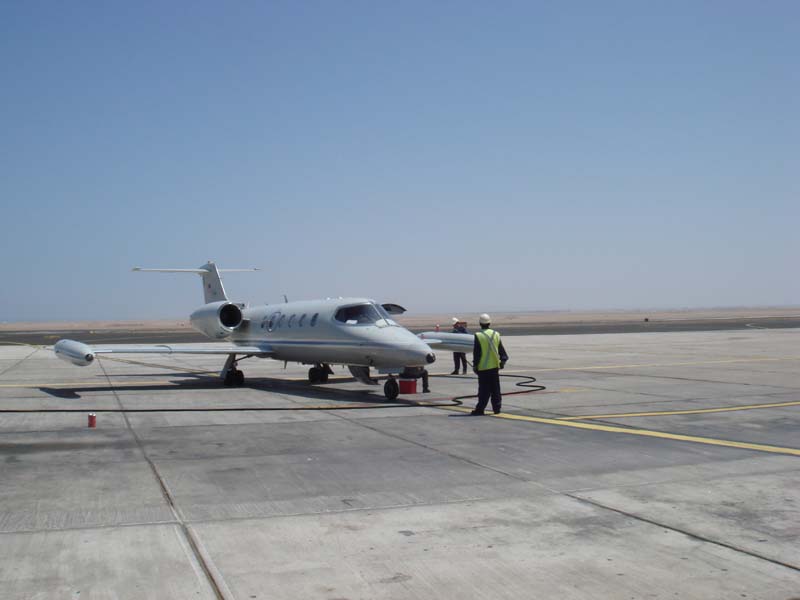 The Learjet 35 that I am flying, being serviced with fuel.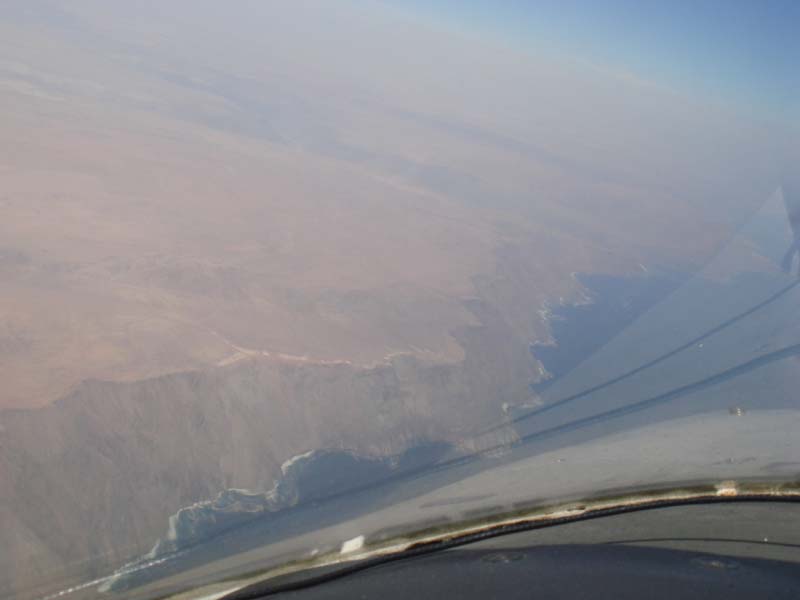 After takeoff from Arica, this is the coastline of Chile. Looks to be a 2000 foot dropoff!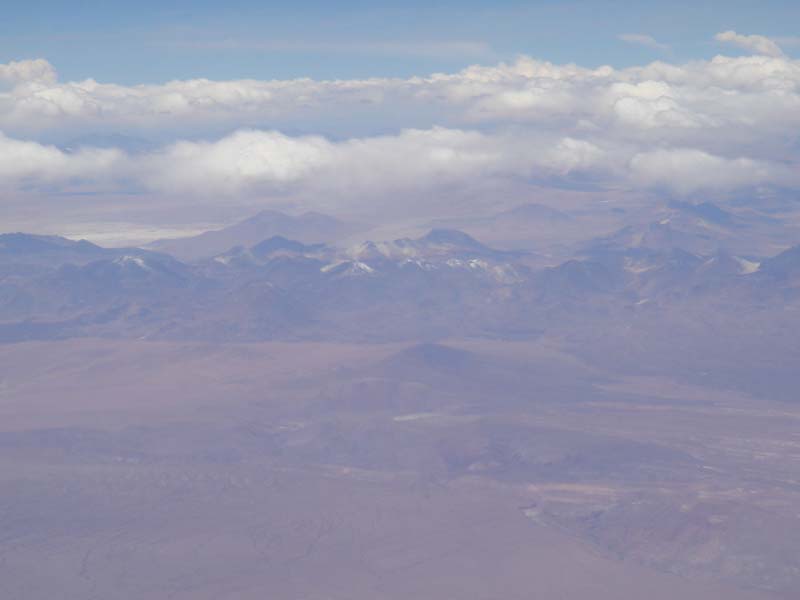 Big mountains (15000 foot plus) in the distance. Over Chile, looking towards Argentina.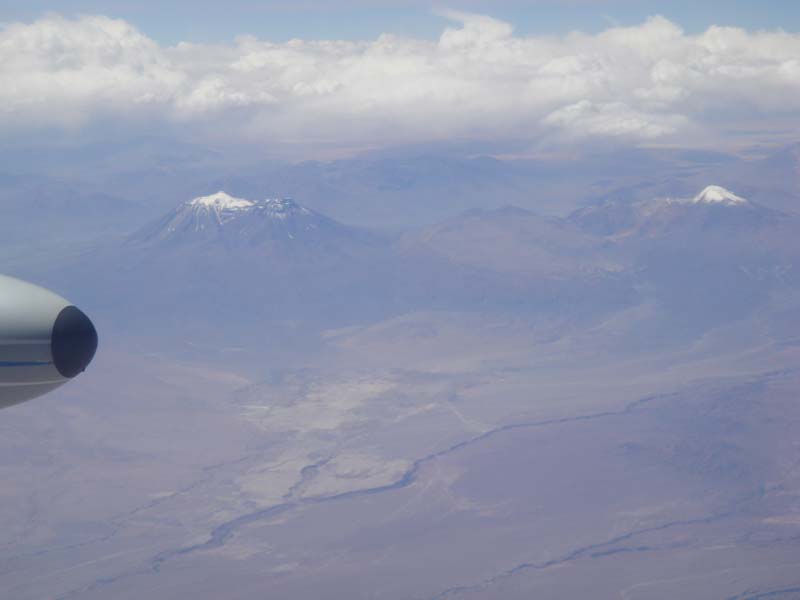 Snow covered mountain. Maybe a dormant volcano??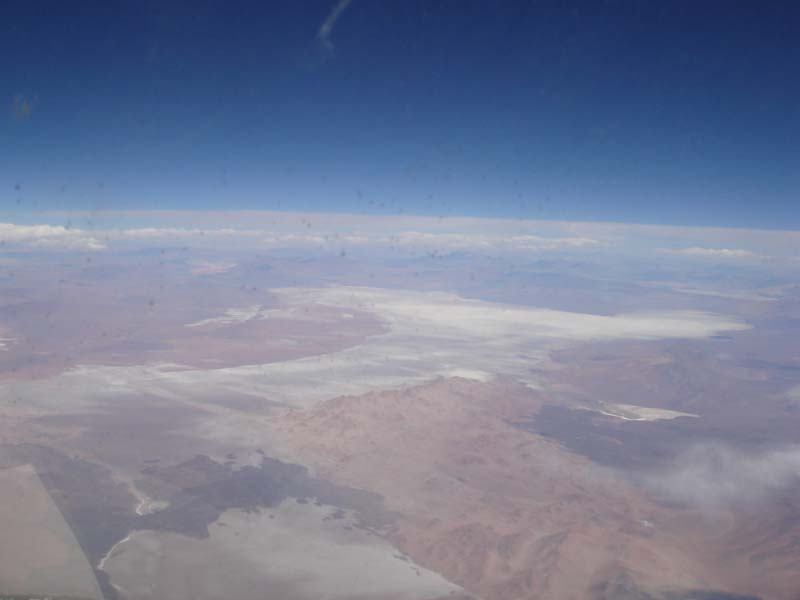 A salt flat. Notice how nothing grows at 20000 feet.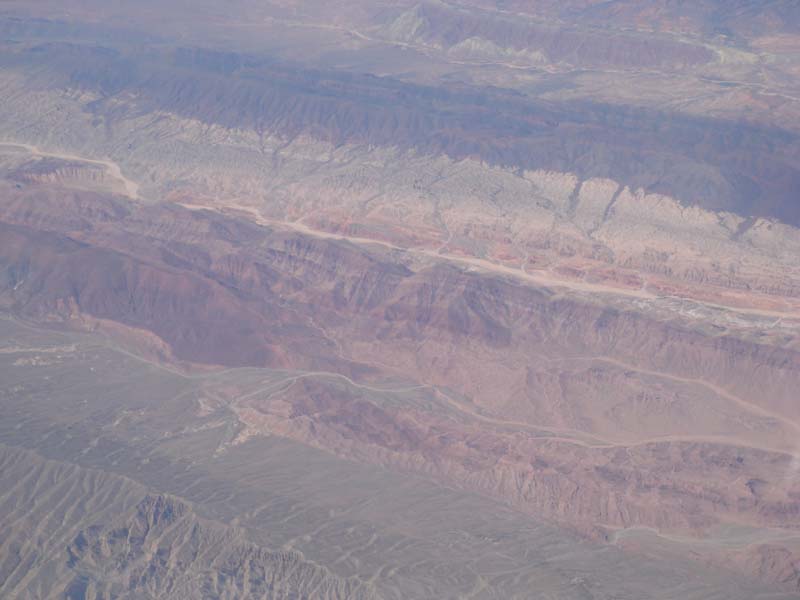 Similar to the Grand Canyon, but between Chile and Argentina.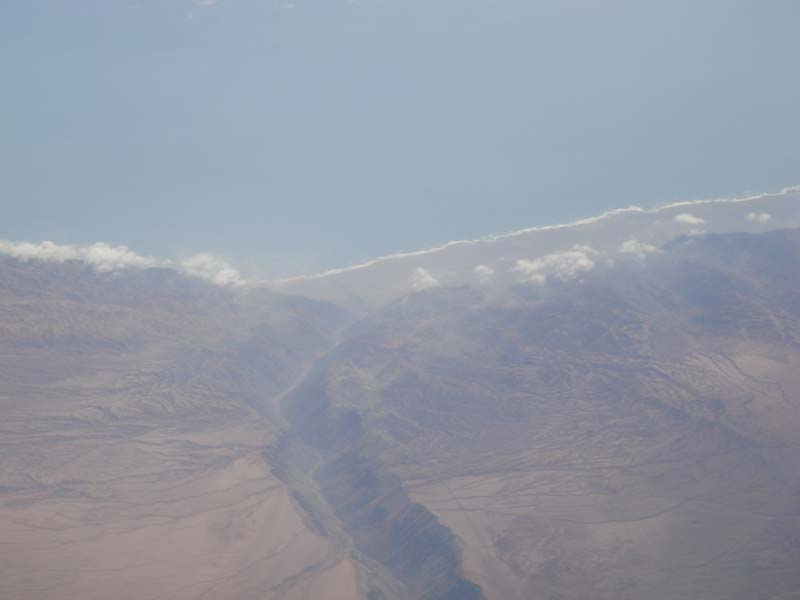 Looking at a gorge with a river running towards the Pacific coastline of Chile. This gorge is 50 miles north of the epicenter of the 11/14/07 magnitude 7.7 earthquake.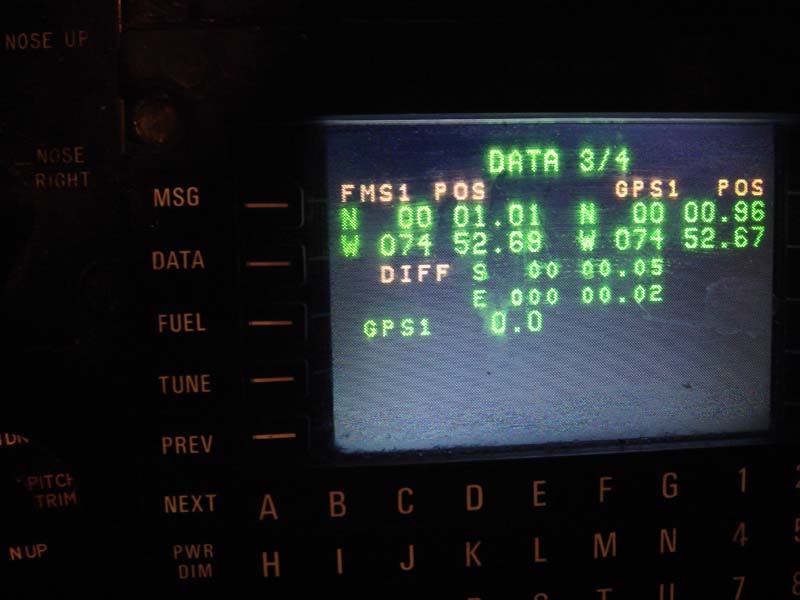 The GPS is stating that we are one nautical mile north of the equator, when heading to Panama. This location is approximately where the borders of Colombia, Peru and Ecuador all meet up.


Back to the Picture Index . . .