January 30, 2007

The British Virgin Islands and pictures while standing on the ramp at TUPJ - Beef Island, Tortola, BVI.

Description/caption of each picture is immediately below the picture.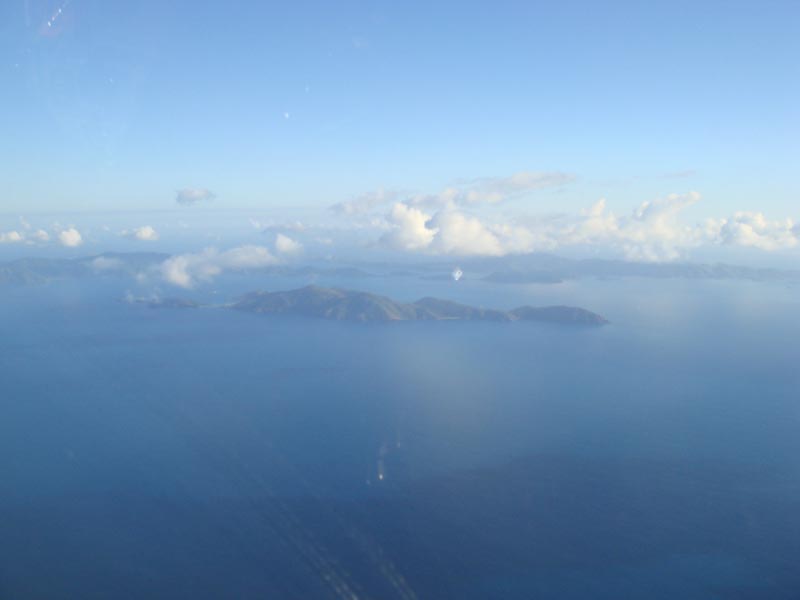 Jost Van Dyke Island in the BVI. The highest peak is "Majohnny" Hill and is 1054 feet tall.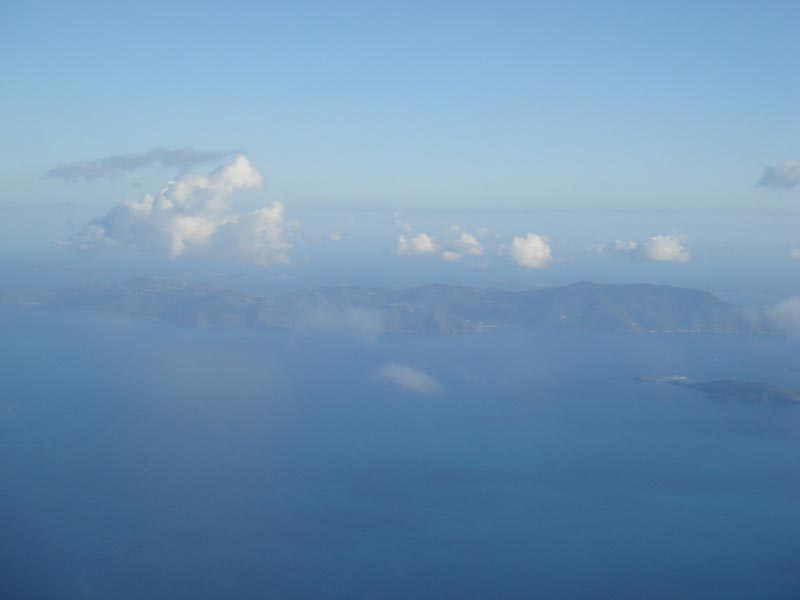 Tortola Island. Roadtown is the principal city on the island. Mount Sage (right) 2710 feet tall.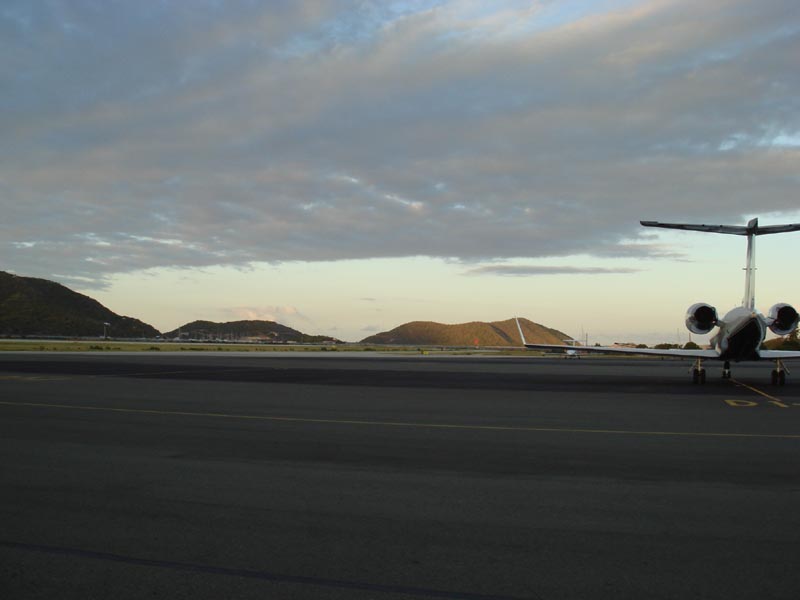 At the Beef Island-Tortola airport. Looking northeast.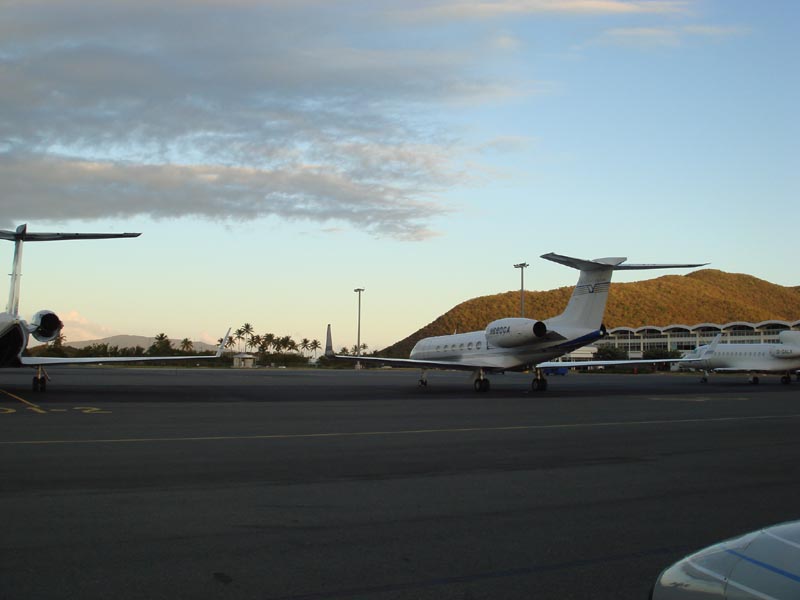 Looking east. The airport terminal building in the background. Richard Branson's (of the Virgin Group) Falcon 900 jet on the far right. The nose of my airplane at the bottom of the picture.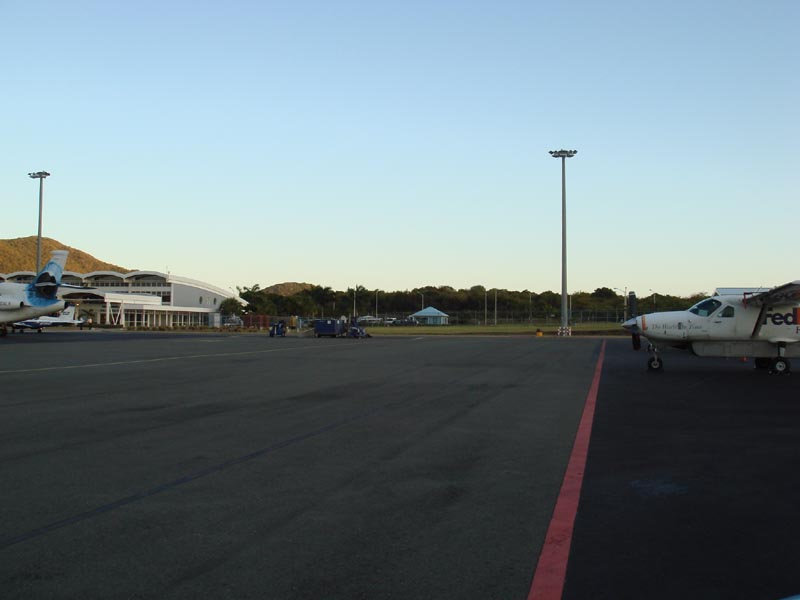 Looking south. Richard Branson's jet on the left. I think the design on the tail is a blue eye with a solar eclipse instead of the iris. A FedEx Cessna Caravan. A single engine airplane being used for mostly overwater flying in the Caribbean? The pilot was certainly prepared. His liferaft was right next to his seat and the door!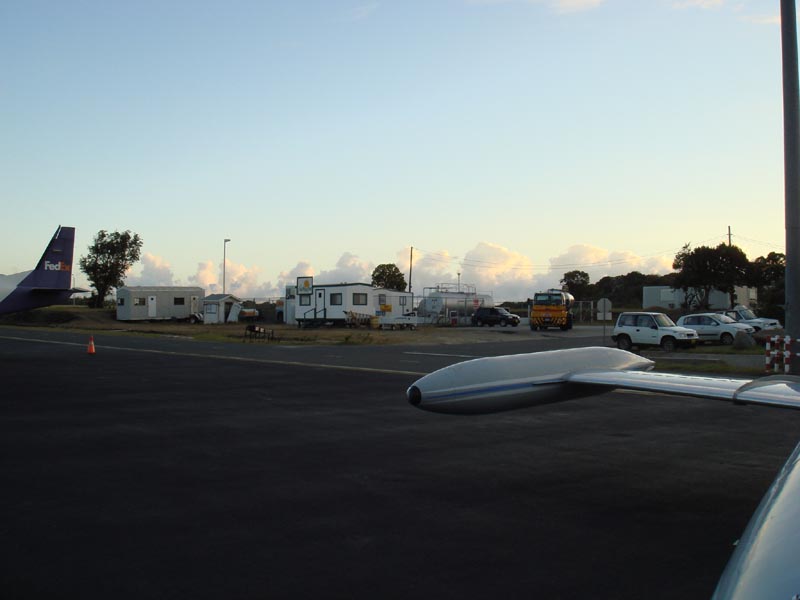 Looking southwest at the fueling facility. My airplane's right wing.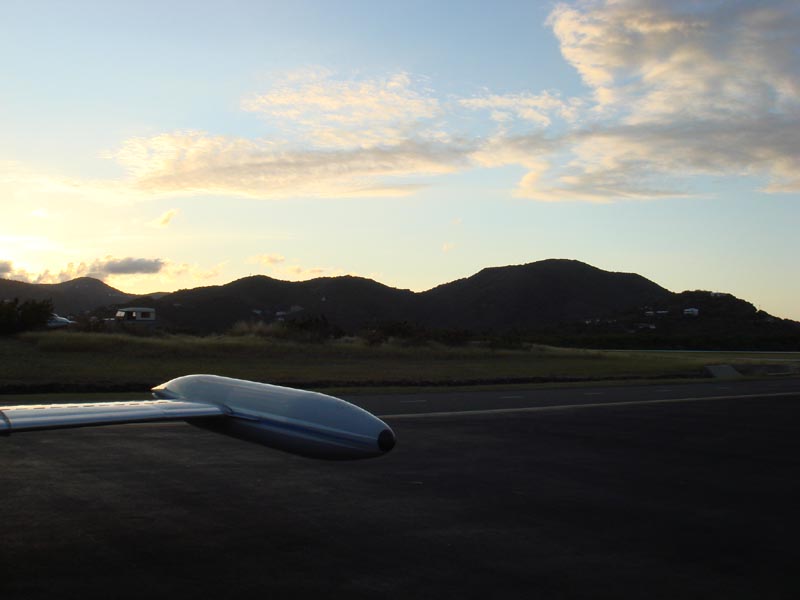 Looking west. The sun has set behind the hills on the left of the picture. My airplane's left wing.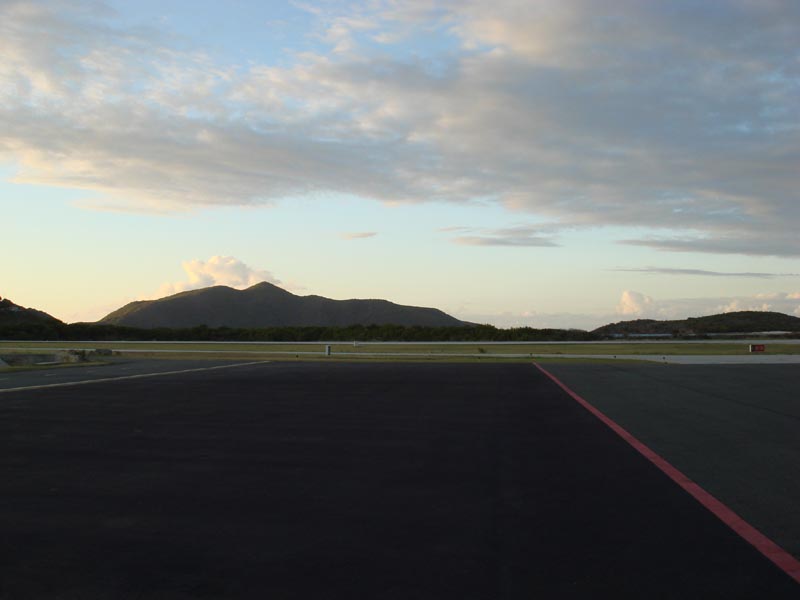 Looking north.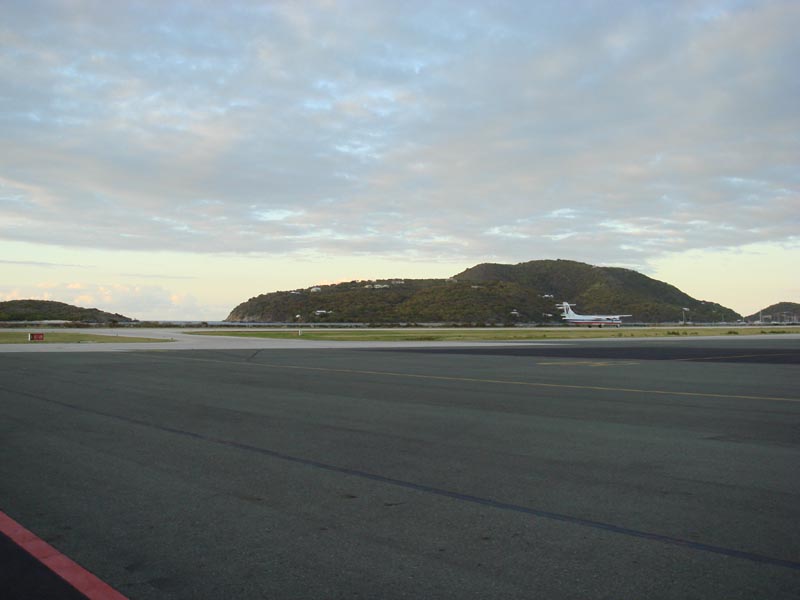 And finally, northeast. An American Eagle ATR72 rolling out after landing.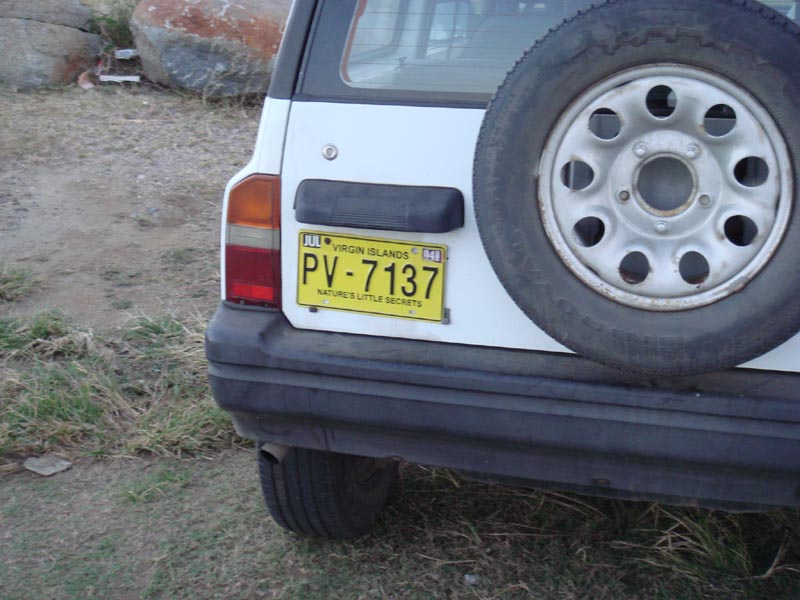 Yes, the best proof that I really was in the [British] Virgin Islands!

Back to the Picture Index . . .