January 18, 2009

Sunset over Tampa Bay from 41,000 feet, just west of Melbourne, Florida.

Description/caption of each picture is immediately below the picture.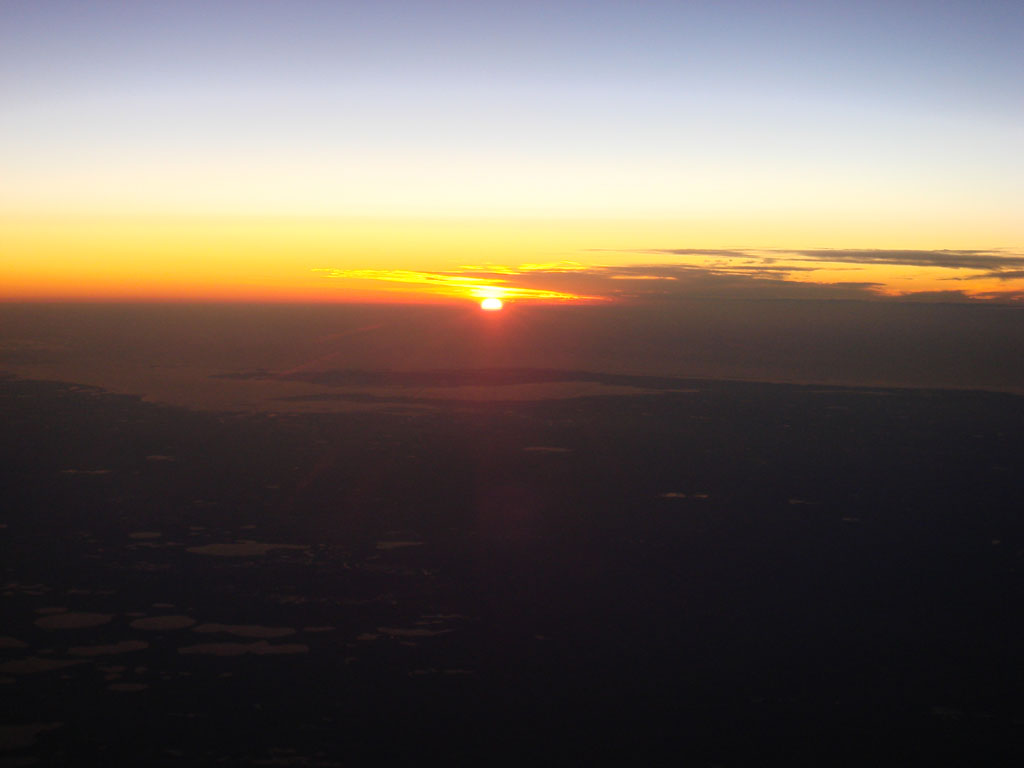 Sunset over Tampa Bay. Actual time of sunset for ground dwellers in the Tampa area was 6:25pm. This picture was taken at 7:11pm.


Back to the Picture Index . . .